UX Design or How to Make People the Focus of Your Website
Creating a website is an essential step in starting a business nowadays. Websites are effective for organisations (no matter if they sell products or services online or offline) because they provide users with easy access to information. But developing a website isn't enough; brands also have to create a first-rate user experience (UX) to their visitors.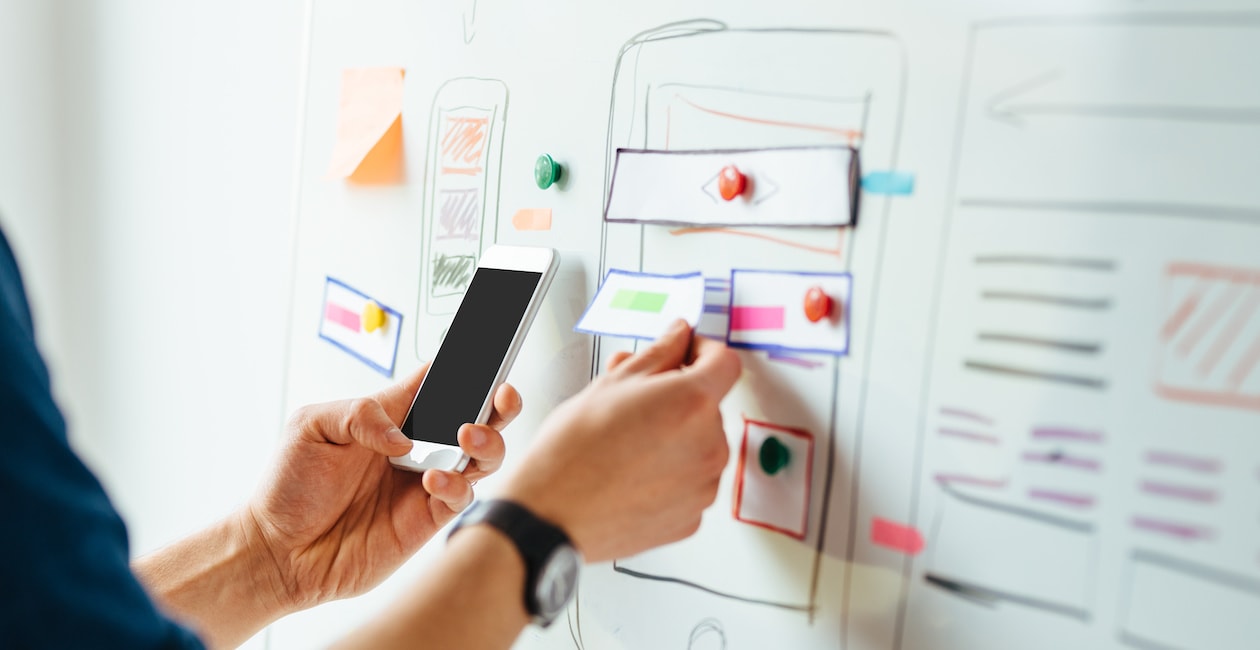 Online marketing experts say UX is the future, and brands should always wear UX optimised glasses when developing or re-building websites because UX and UI directly impact the way users interact with the company.
UX encompasses how a web page looks and functions from the users' perspective. A website with a poor UX fails to keep web traffic, engage customers, trigger sales, and have a positive impact on the business.
Companies have many methods available to improve the experience their visitors have on their site. This article provides some useful guidelines on how to build a UX design that attracts and retains visitors.
Well-crafted headlines
Website headlines establish a connection with the visitors by driving their attention to the content. The headlines should tell the user the website provides the information they're looking for. When crafting the headlines, remember to add keywords to direct the message to the target audience. Using the right keywords does more than attracting potential buyers; it improves the website's rank in search engines. Search engines have given headlines more weight in the last years, therefore including keywords to compose them can help a website rank better.
Mobile-friendly website
Research shows that there are 5.11 billion mobile users. The average market penetration rate has reached 67%, so updating the website for mobile devices can boost business success. When smartphones and tablets first emerged, and people have started to switch their computers with mobile devices, brands had to create responsive websites so that people could visit websites on their preferred devices. But those mobile versions featured significant limitations and would often cut the content and features the original website would provide. Customers failed to add products to the cart, complete an order, read blog posts, or browse specific pages.
The best way to deliver a high-quality user experience is to develop a website with a responsive design. A responsive website adapts to the device's needs, adjusting the content's size and loading time. Building mobile-friendly websites ensures brand visibility. However, when developing a mobile-friendly website, brands shouldn't compromise on website design. They should use testing tools to identify the pitfalls of UX design.
Website security
Internet users build trust in brands when they have the assurance of the safety of browsing the website. Pages with robust security guarantee their clients exceptional user experience. A website with a security seal attracts more clients and drives higher sales. And as you can expect, more buyers help in triggering more conversions.
High-quality images
The statement "A picture is worth a thousand words" is famous by now, but when using it in the context of UX, it means an image can often communicate a message better than a long text. People nowadays are in a constant rush, and they have no time to read extensive content to understand if they need a product. But a picture providing all the details they need helps them figure things out in seconds.
Images can be effective when they are created with the purpose to reflect the brand's values and optimised to send a message. Websites should use high-resolution pictures that create a connection with the clients. To attract visitors, they should hire professional photographs to take shots from behind the scenes and avoid using stock images. People want to have a real feel of the brand because, for them, images are more than tools that complete the aesthetics of a website.
White space
White space makes the text more eligible and allows the user to focus on the website's elements. Designers also refer to white space as the breathing space of a page because it allows the other features to come up. In 2020, businesses should build websites with plenty of white space, especially if they plan to add lots of content.
However, using white space all over a website isn't the best strategy because it can make a page look dull. For the best results, create a balance between the white space and other colours and intricate elements.
Colour scheme
Colour matters when building the aesthetics of a website and when choosing buttons that allow the users easy access to specific features. When developing a website, you should consider the psychology of colour to determine what effect they have on your clients. Research shows that soothing colours can increase the conversion rate.
Different colours evoke different messages, and according to the one you want to transmit to your public, you must pick a colour to adorn your website.
Get rid of 404 errors
No one likes a 404-error popping out when they browse a website. To enhance the user experience, you must find and fix these errors before they turn out your clients. When landing on a website, Internet users expect their search to take them to the products or services they need. But if they encounter a 404 error, they'll punish the business for that and leave the site immediately for visiting its competitor. A website filled with errors isn't acceptable in 2020. Thus, ensure your UX design team does their job, track down and eliminate all errors before they deter clients away from your business.
Page loading time
Page loading time is essential when we talk about web design, especially when the business wants to offer an exceptional experience to their users. A too slow loading time frustrates any client, no matter how patient they are, and hampers the conversions. Page loading time helps clients understand if they're comfortable with visiting the website. If the website underserves them in terms of user experience at their first contact, there are low chances for the client to revisit it or recommend it to another user.
User experience is paramount to the success of a brand. Having a well-established online presence builds brand reputation and retains clients.