The Best Solutions In The WordPress World
Are you curious to find out which are the best solutions in the WordPress world? Of course, you are. I was too, that is why I worked 3 weeks to write this article.
I included only the best products in each niche – WordPress themes, plugins, invoice software, time-tracking platform, and much more, and I tried to cover as much as possible, you will find below over 40 web tools and services.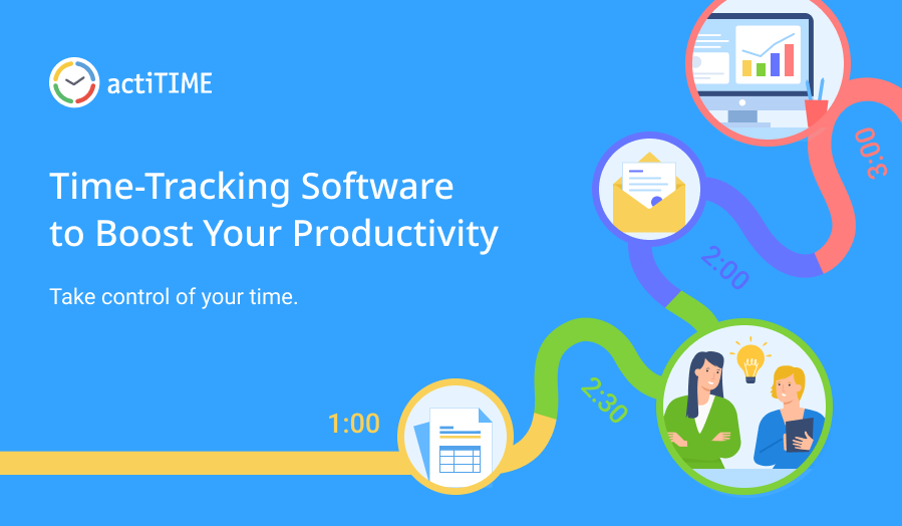 Dealing with heavy workloads is a common problem among teachers and students. They both must process enormous volumes of information on a regular basis and strive to comply with strict performance standards continually.
These specifics of occupation make it challenging for teachers and students to avoid stress and burnout. Nevertheless, task planning and organizing are superb solutions to these difficulties, and they can be effortlessly made use of with a quality piece of time tracking software – actiTIME.
The tool has such features as:
Project management that allows users to create a series of tasks and monitor work progress on the Kanban board or in a simple list format;
A timesheet for keeping a daily record of hours spent on teaching and learning activities, as well as research assignments;
Reports on performance for an overview of behavioral trends and time use statistics.
Hence, actiTIME offers everything a teacher or a student may wish for to arrange their work and study processes in an optimal way and analyze personal productivity. It fosters a deeper look into how well one manages their time and supports smarter decision making in this regard.
The basic version of actiTIME is available at no cost for single users and teams of up to three individuals. The full-pack version can be purchased for an unlimited number of users at a very competitive price. Sign up for a free actiTIME trial and bring your productivity to the next level.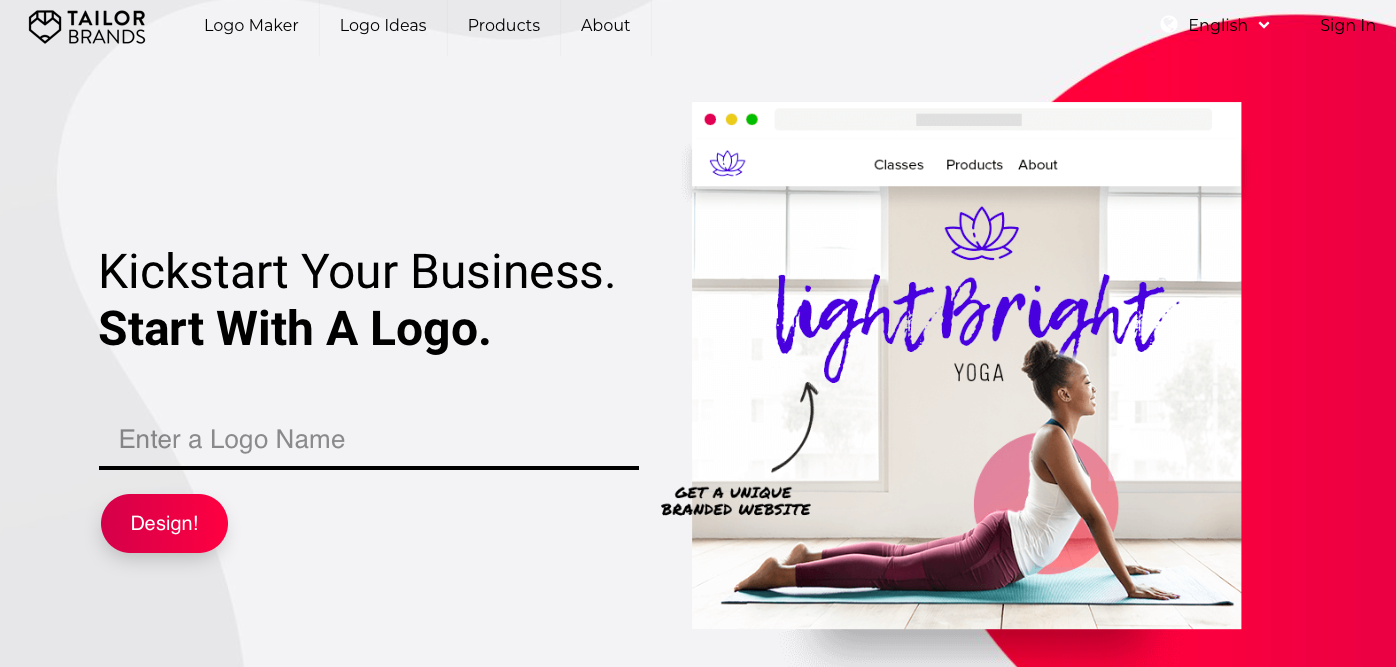 How are you creating your logos? You are paying a team, or a designer? Or you are doing it by yourself?
14 million users from all over the world, including WordPress people, are using Tailor Brands to create their logo designs quick, simple, and affordable.
This is a better way that you should try. It is free to test, so keep your money in your pocket right now.
Why is it better? The AI software is powerful and clever, many millions of dollars were invested in it. You follow a few simple steps, and the platform will present you lots of logo variations to choose from.
The results are impressive and logo designs can be personalized using TailorBrands studio editor. You can change the font style, the icons, and even more.
I bet you will be impressed with TailorBrands logo generator, try it.
Tatsu Builder – Light Weight Page Builder for WordPress

With over 35,000 customers already, Tatsu is a new page builder for WordPress that has included everything you need. This complete package is loaded with 50+ unique widgets, with premade design concepts, with a header and footer builder, and much more.
There are 2 WordPress themes that are bundled with the Tatsu WordPress page builder – Oshine and Exponent. Check them, you might find something extremely interesting.
The interface of Tatsu is minimalist, simple to use, and extremely fast. It is a joy to use it when creating professional landing pages for WordPress.
Tatsu is different from anything you saw before, check it.
Total – The Most Complete WordPress theme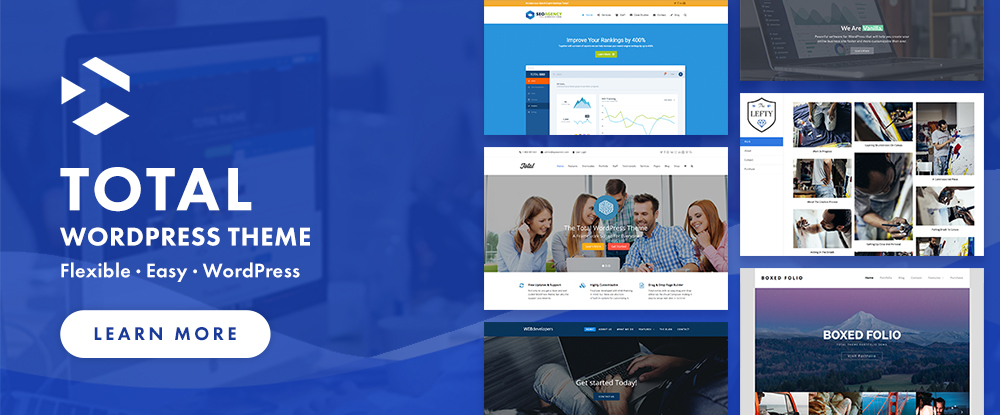 Total is powering over 43k WordPress websites from all over the world, being a super choice in the themes industry.
Users love Total because it is the most advanced, yet simple to use WordPress theme, and because it has included much more than you will ever need.
To create and fully customize your WordPress theme is simple with Total. It has included over 40 gorgeous demos that you can install with 1-click and make your website look exactly like the demo. Then you will fully customize your website with the included post Cards, builder modules, colors, fonts and more to be a perfect fit for your project. It takes only a couple of minutes and the process is straightforward.
Get Total, you will love it.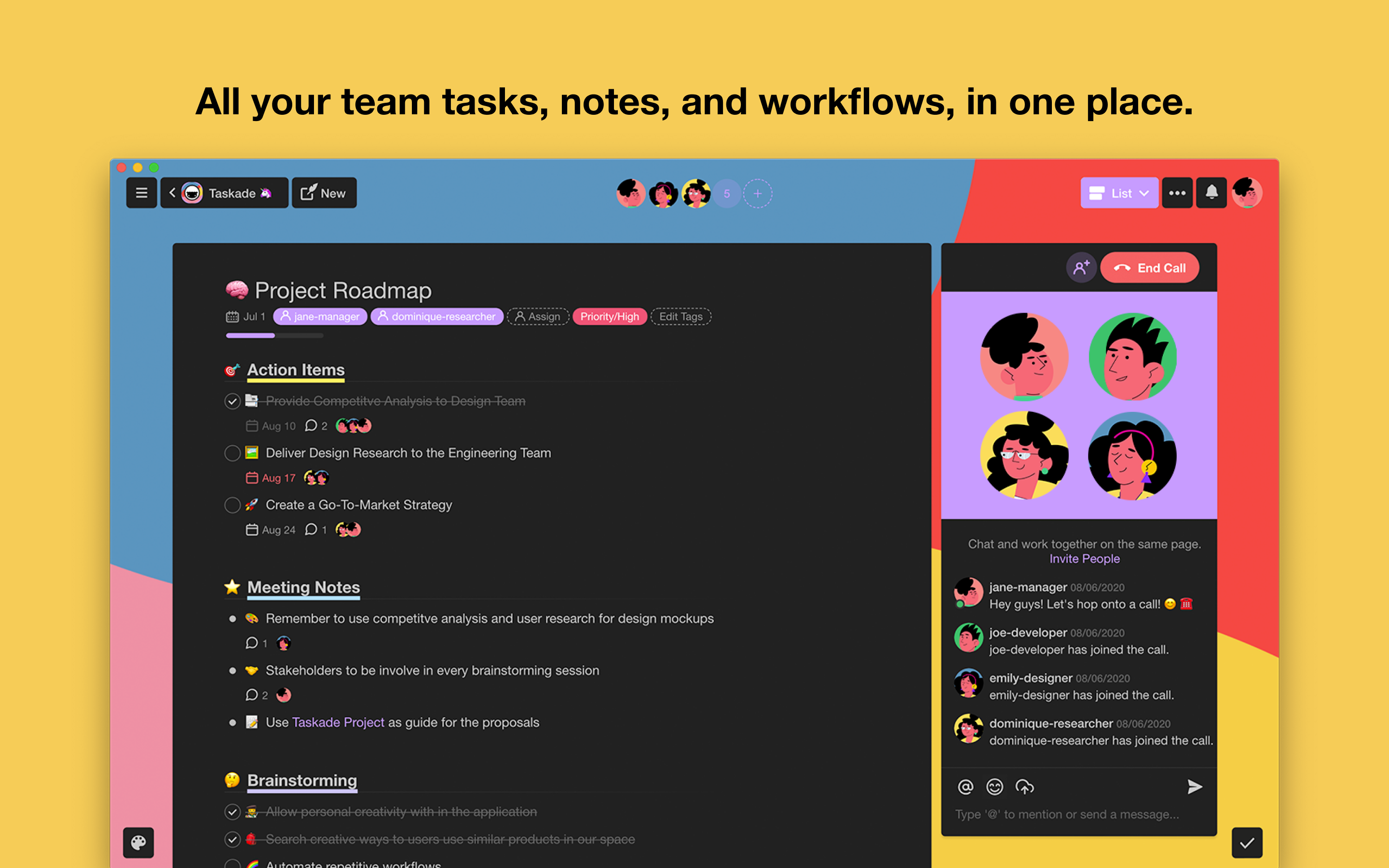 Remote collaboration is more and more present in 2020, because of 2 causes:
People from all over the world work together on same projecs. Here we can number both freelancers and employees.
Covid-19 clearly changed the way we work now and in the future. More and more people started to work from home and they need an easy to use collaboration platform where they can easily share files, video chat, organize projects, and so on.
Taskade is a brilliant collaboration platform that will keep all your team tasks, notes, workflows, and files, in one place. The interface is super simple to use, fast, and intuitive.
Sign up for the free plan and see how it works.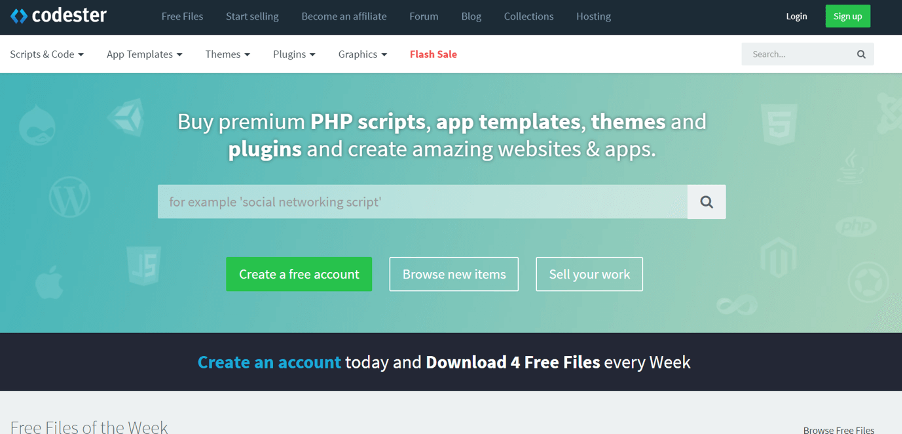 Codester is a popular marketplace that is loaded with awesome stuff, including thousands of WordPress themes and plugins.
Here you will find great deals, and even free stuff.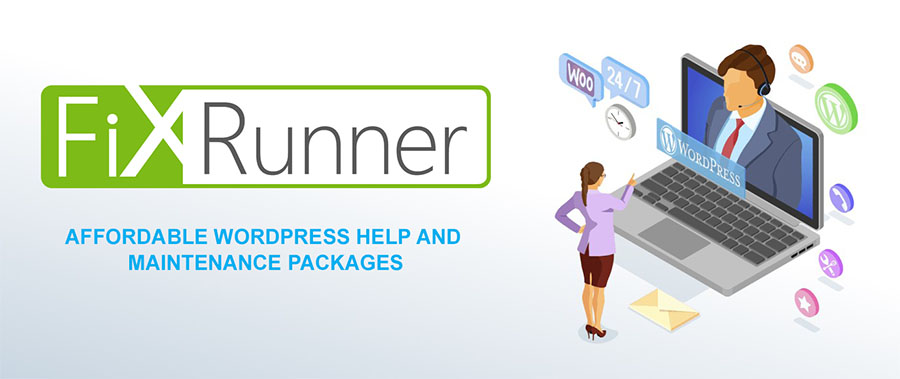 FixRunner is a super affordable, yet a high-quality maintain service for WordPress websites.
There are 2 ways to use it. You can get a monthly plan or you can choose a one-time help.
Let WordPress professionals take care of your website, so everything can run perfectly.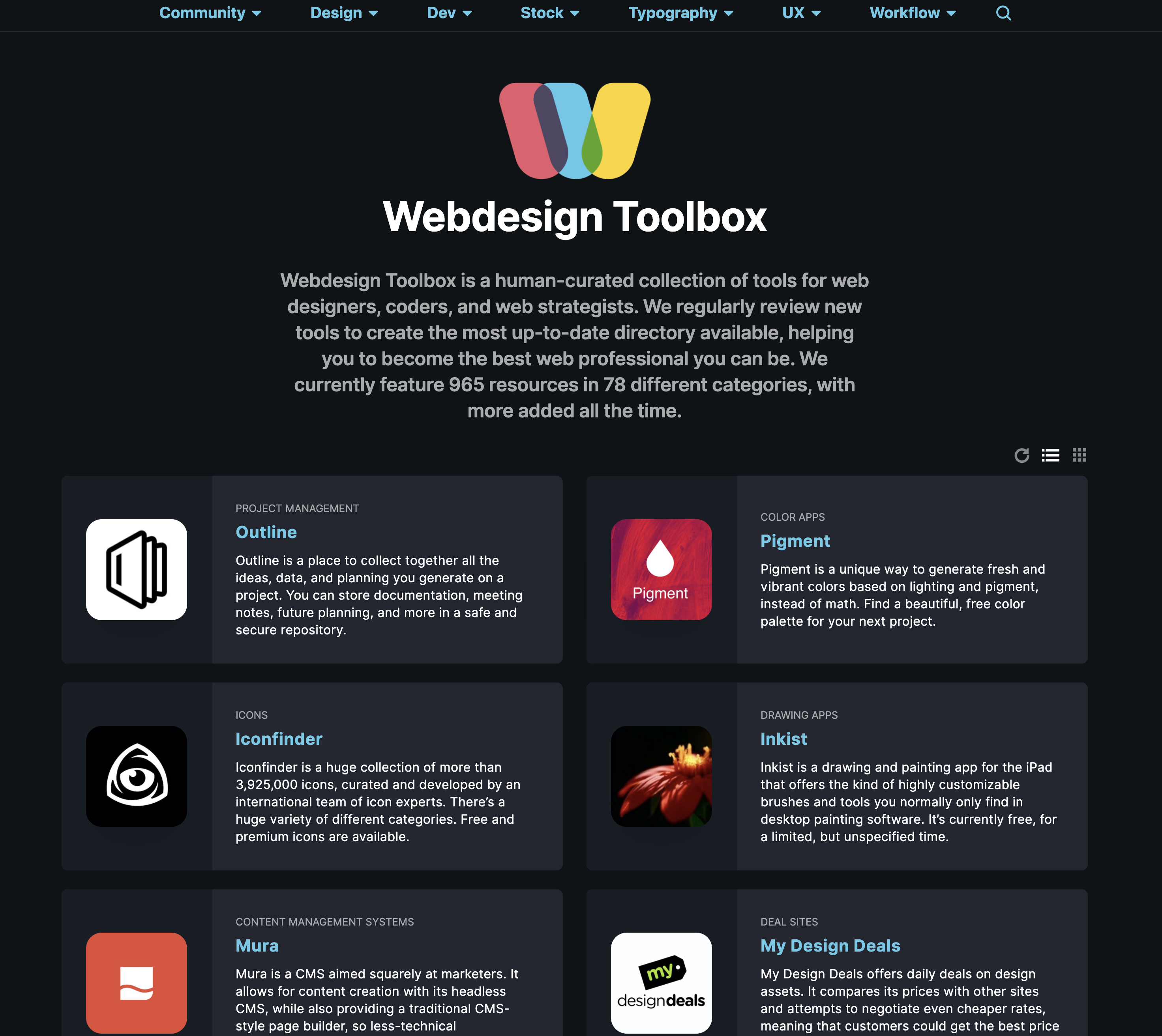 Webdesign Toolbox is a brilliant directory where you can find with ease all the themes, plugins, tools, and services, you are looking for.
There are 965 resources very well structured, and you can easily compare different solutions from a particular category.
Check it.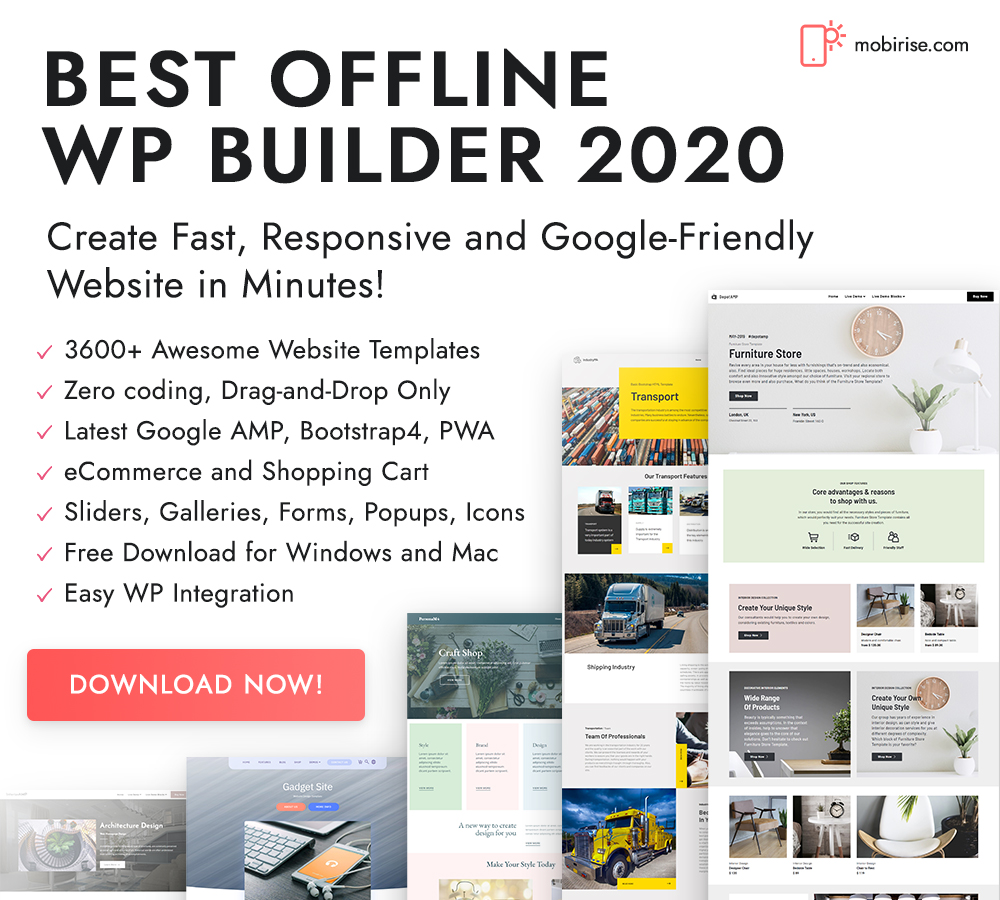 Mobirise is by far the most complete website builder in 2020, being loaded with tons of stuff:
An impressive library of 3600+ awesome website templates.
Gorgeous sliders and galleries.
Professional forms and popups that will help your website convert better.
Pixel-perfect icons.
An eCommerce and Shopping Cart.
Even more.
Create a super website with Mobirise and convert the design to WordPress.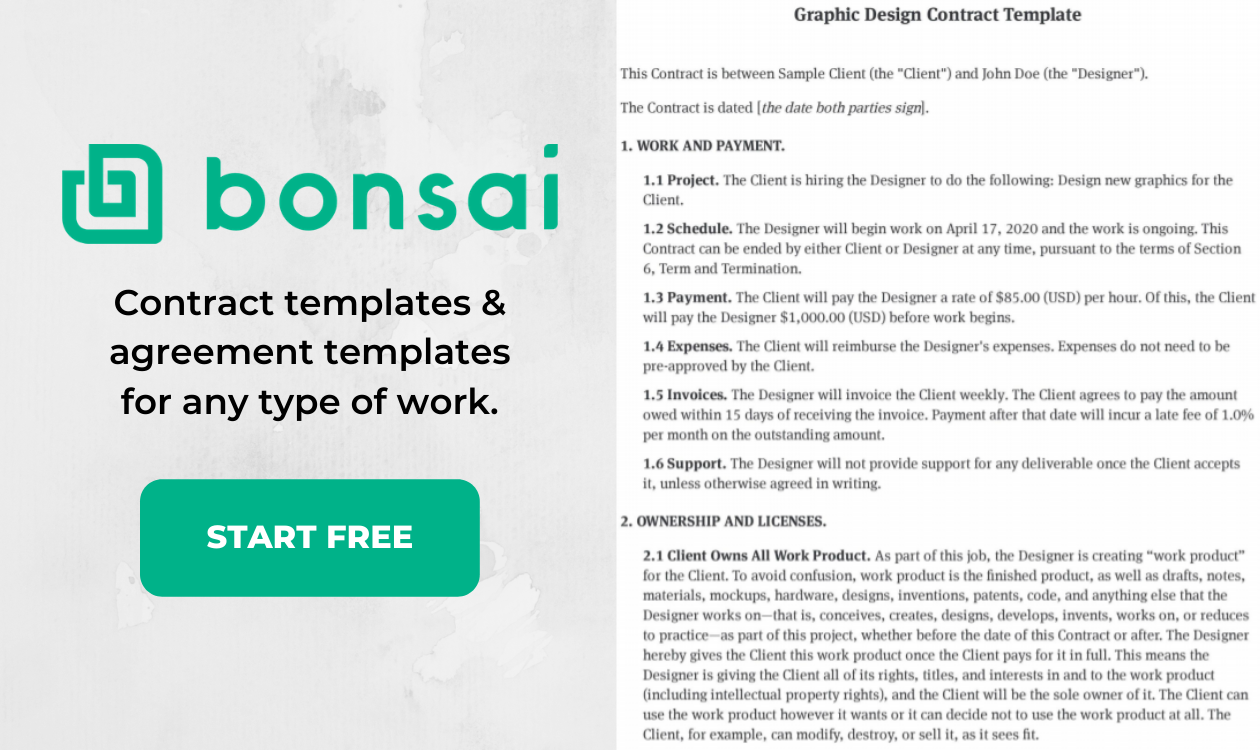 Bonsai will help you with a contract template, no matter what profession you have – Designer, Developer, Writer, Marketer, etc. They are the leading suite of software for freelancers and they do a fantastic job.
Save tons of time and stay safe by using this contract template.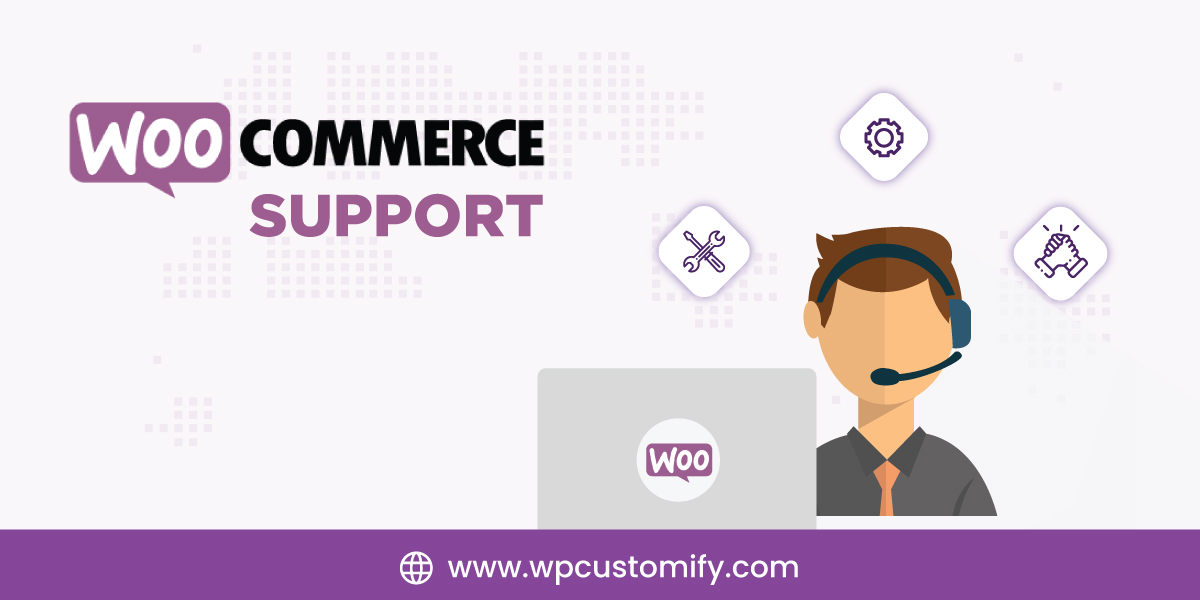 WPCustomify is a complete WooCommerce support service that will help you:
Install WooCommerce plugin.
Fully configure it.
Fix any problems.
There are experts in this niche and they quickly get things done.
Get in touch with WPCustomify.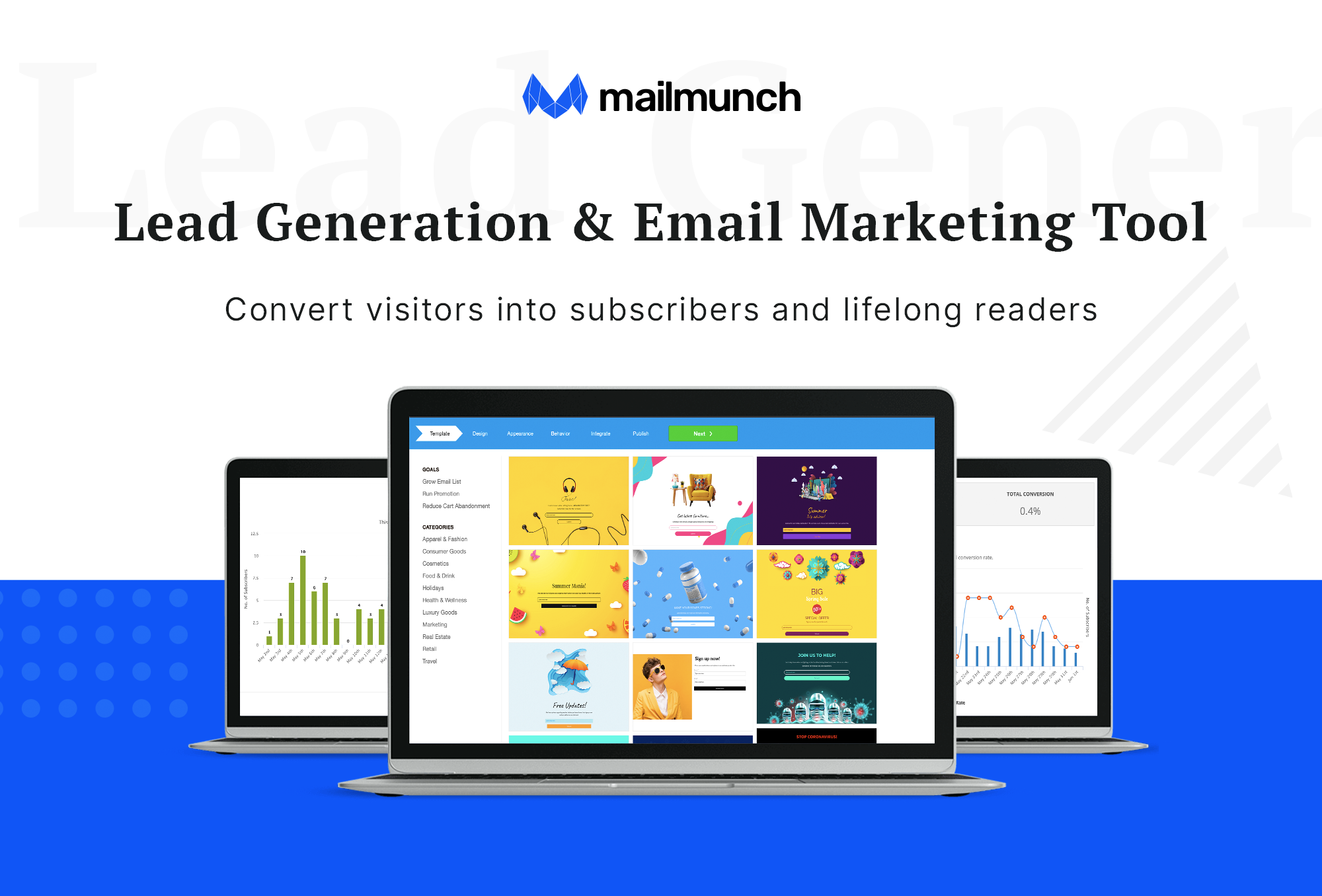 Mailmunch makes it extremely easy to turn website visitors into customers and subscribers.
This is a complete lead generation and email marketing software tool. It is simple to install and get started with, the setup takes only a few minutes.
Start building subscribers instantly for your WordPress website, you don't need any experience or skills. You only need Mailmunch's powerful features.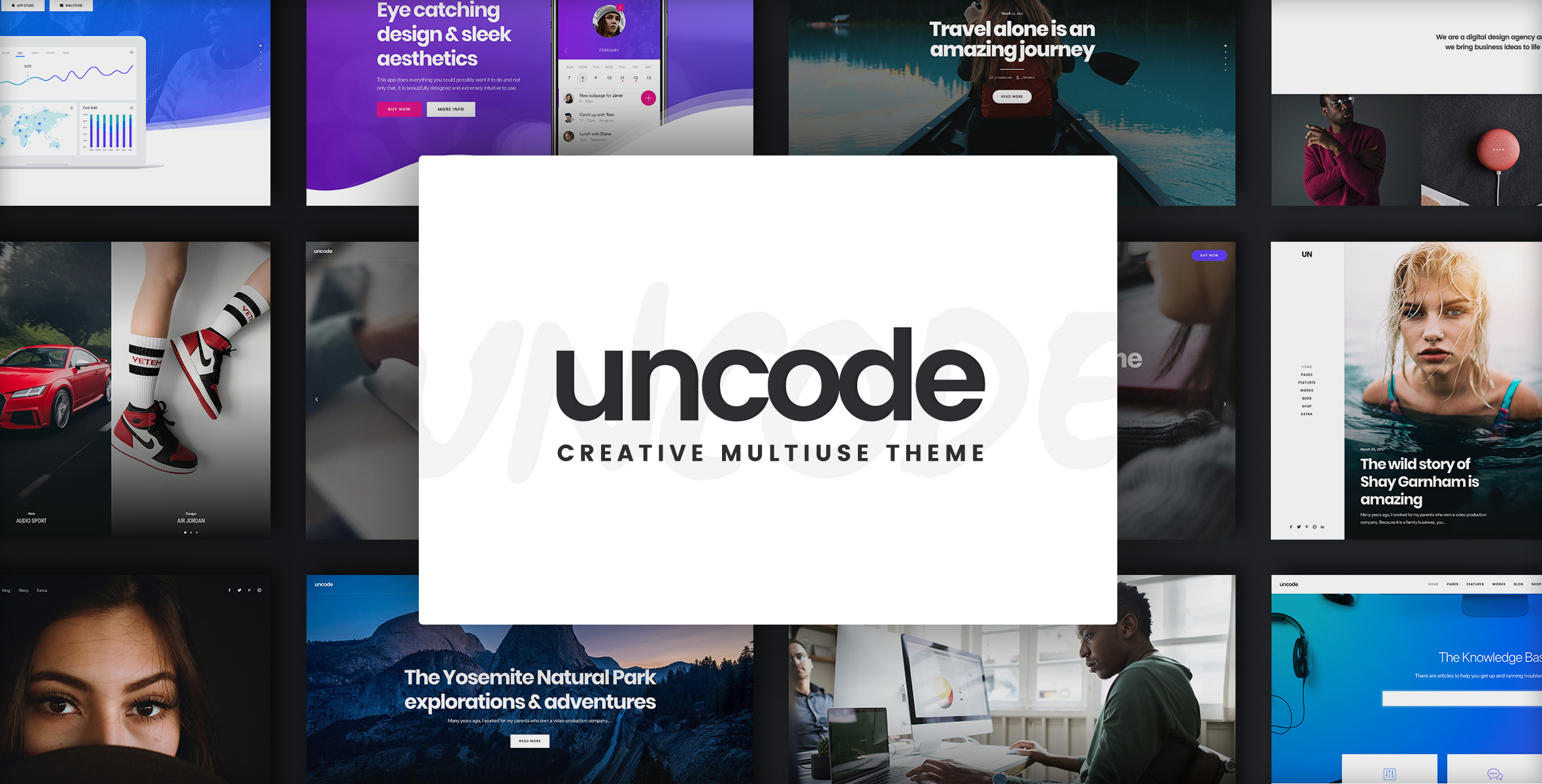 Uncode is one of the ThemeForest top-sellers WordPress themes with over 75.000 sales that comes loaded with 70+ awesome design concepts. Whatever website you want to create, you will find the right template included so you can use right away or to fully customize using the frontend editor that makes design better and quicker.
Hit the live preview button to see how Uncode looks.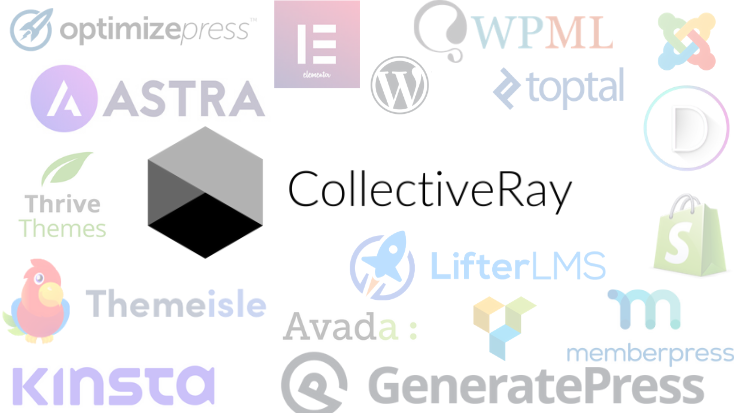 CollectiveRay was voted as one of the best places to visit for very in-depth tutorials, reviews, and tests.
Here you will find complete information about everything you need, WordPress included.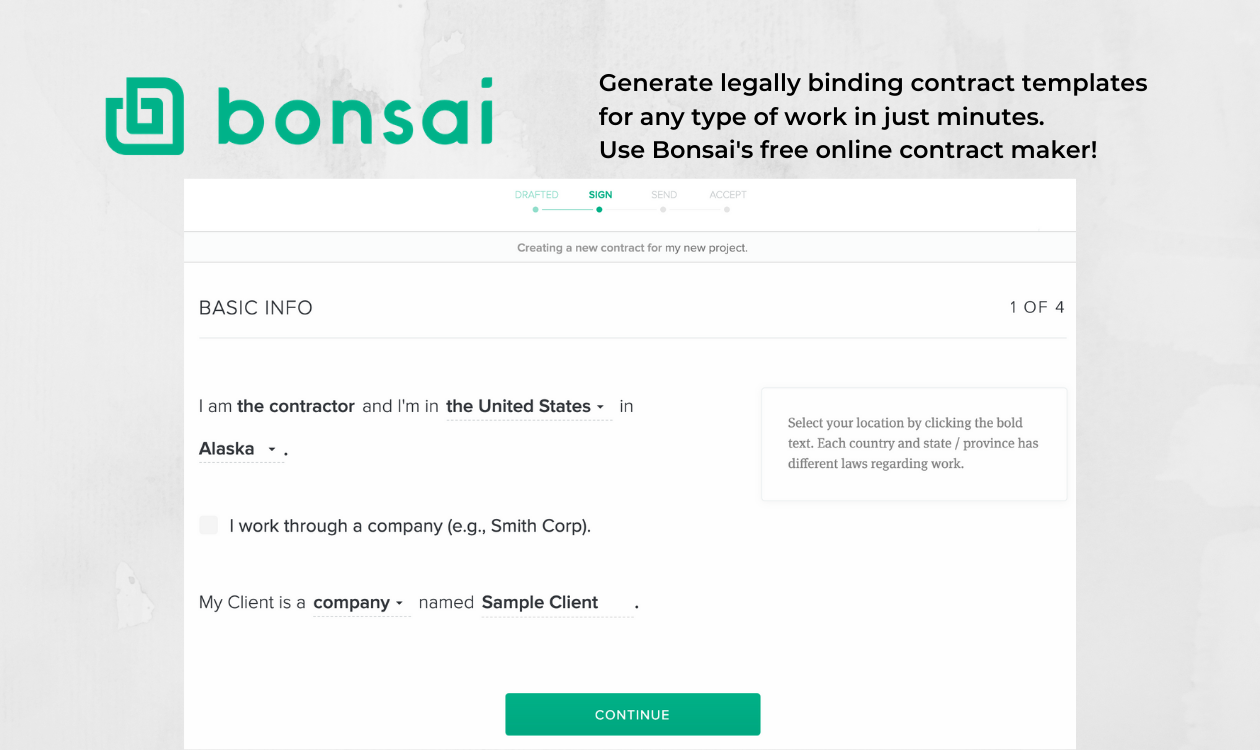 Bonsai is an online contract maker that will help you create an online contract in just a few seconds. The contract is 100% professional, safe to use, and legally binding.
Save tons of time by using Bonsai online contract.
UPQODE – eCommerce Website Development Agency

UPQODE is an eCommerce web design agency in Nashville, TN, that makes businesses more visible in the online world and helps them increase their sales through online stores that focus on the best user experience. For this, UPQODE uses Shopify and Woocommerce platforms, which are also very intuitive for novice webmasters.
UPQODE is also a digital marketing company whose experts take care of conversion optimization, SEO services, Google Ads setup, and others.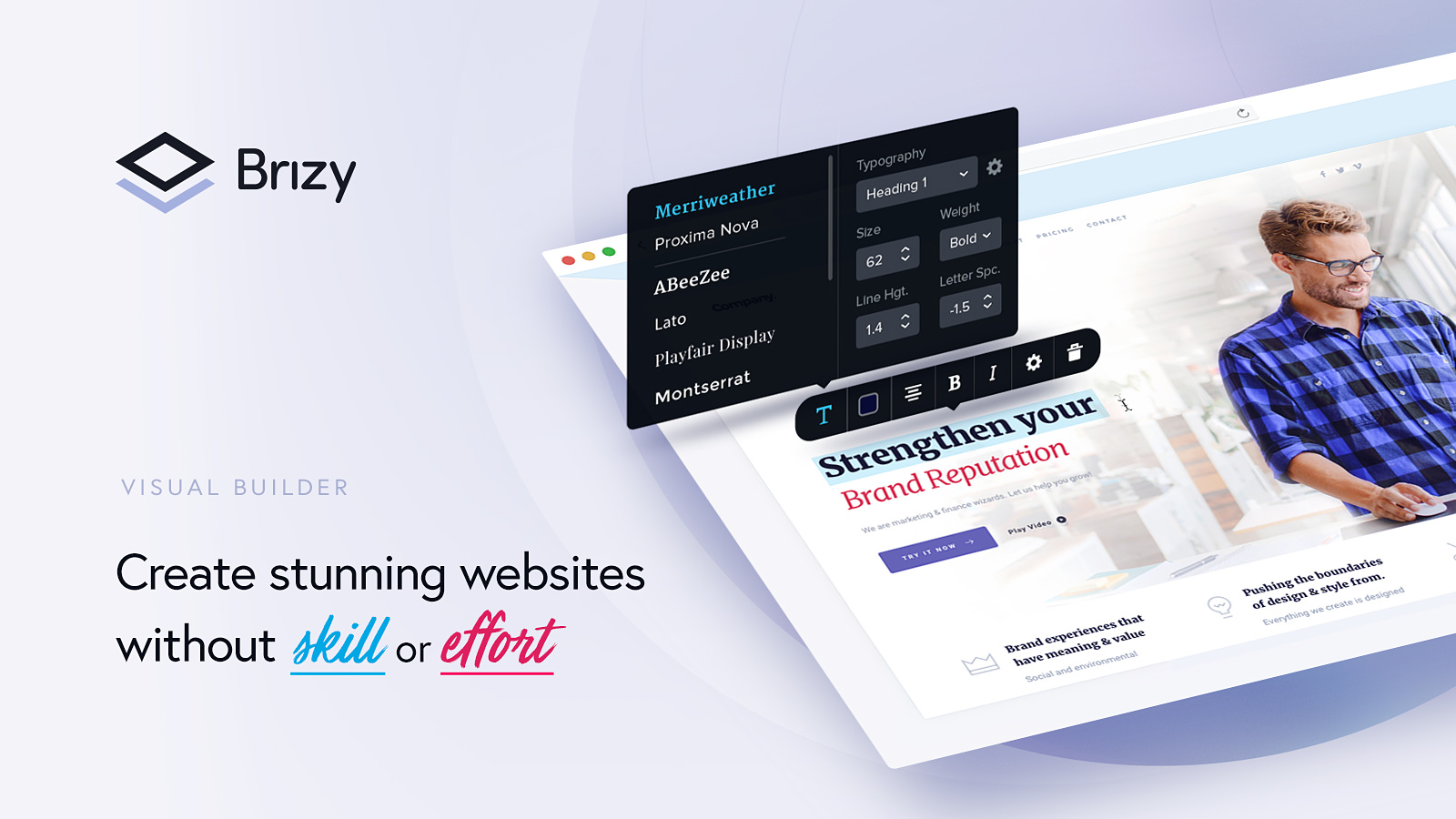 Brizy is a professional website builder for WordPress that you can use without skill and effort.
It has loaded tons of awesome templates, and elements, and the interface is lightning fast.
Use it to create landing pages and websites that convert.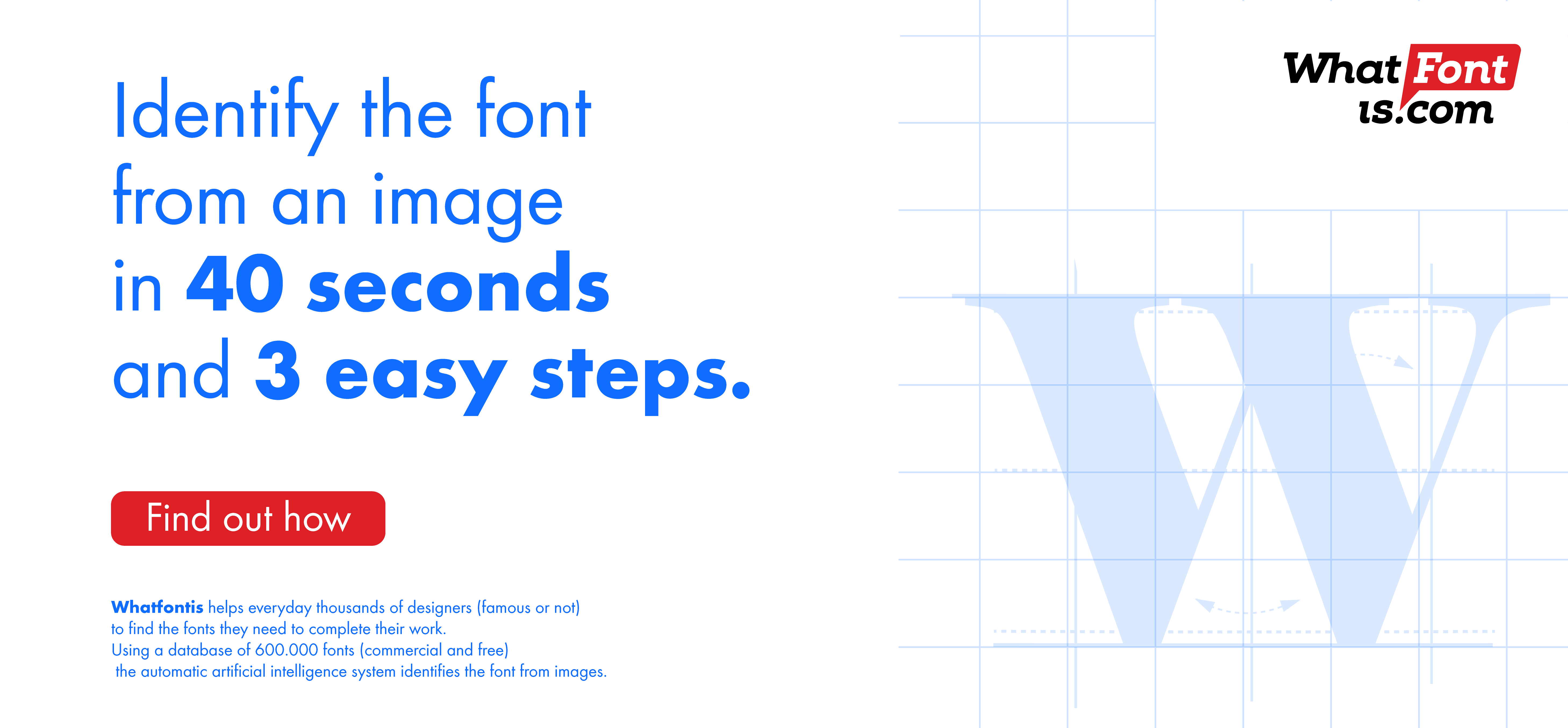 WhatFontIs is the best font finder in the world, being packed with over 620k indexed fonts and being the only system that can identify both free and paid fonts.
Use it to identify fonts from any website, newsletter, or picture.
After you identify the fonts, try them on your WordPress website and improve your conversions. FYI – fonts play a major role in website design.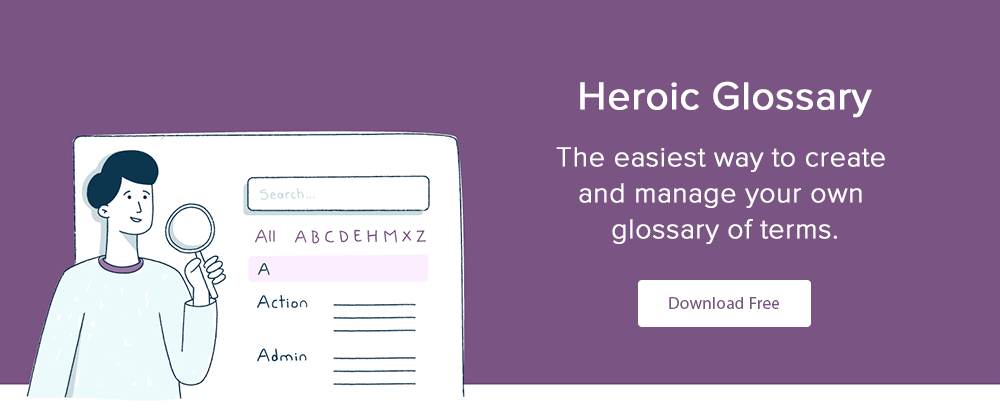 If you have a WordPress website and you need to add a complete and complex glossary, use Heroic Glossary plugin. Help your website audience understand what you are talking about.
This plugin is feature rich, yet free to use.
Download it for free.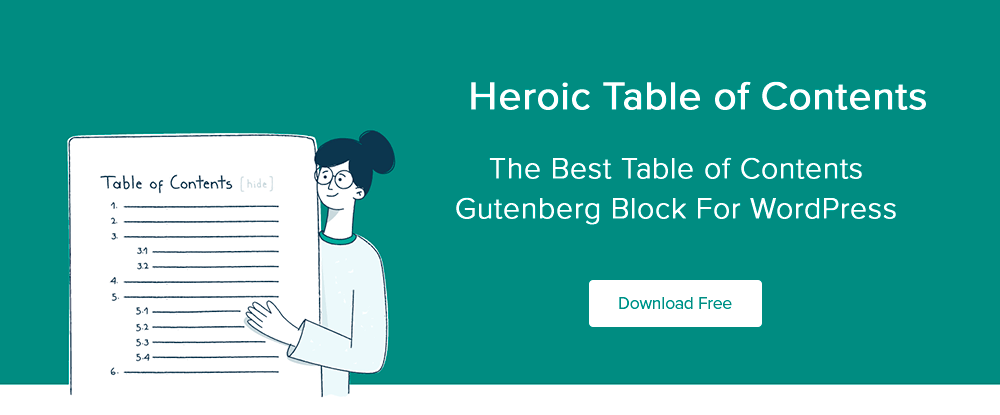 What can you do for your WordPress website so it can get more traffic from the existing content?
Using this plugin to quickly add tables of contents to your articles, making them much more interesting and engaging. Readers love them as they can easily see the structure of the articles and they can navigate directly to the part they find interesting.
This also helps you big for SEO.
Download for free Heroic Table of Contents plugin.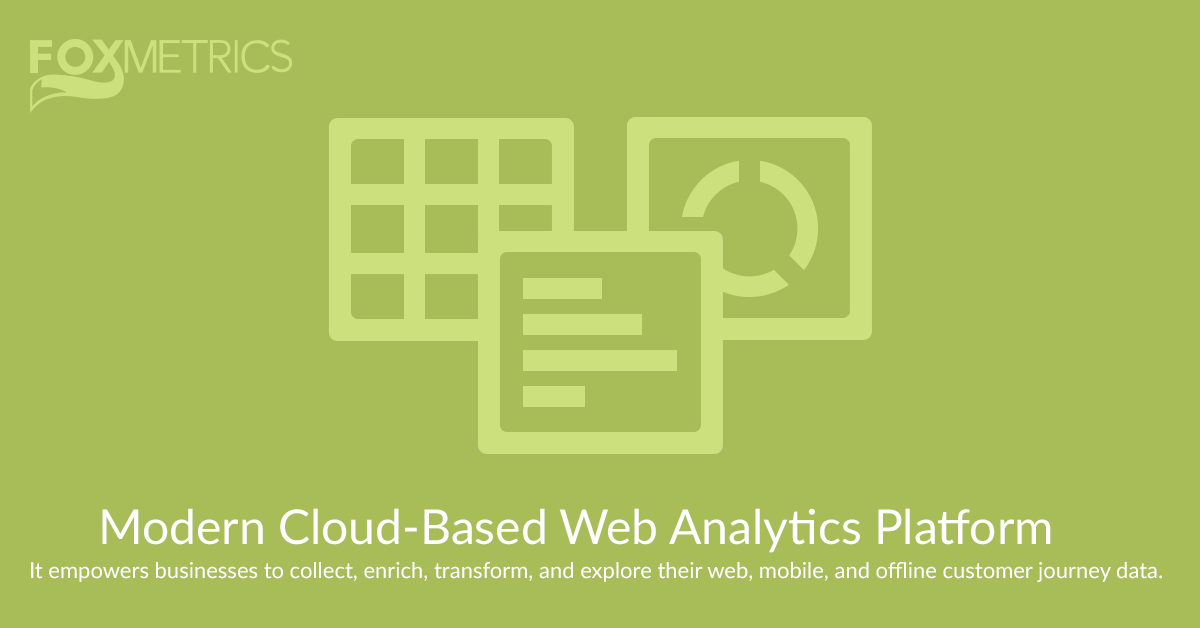 If you are tired of web analytics platform that have crowded, complicated, and hard to read interfaces, then you should use FoxMetrics.
They will put in front of you the information that is important, so you can easily understand it and make the right decisions with ease.
Start a free trial and see how it works.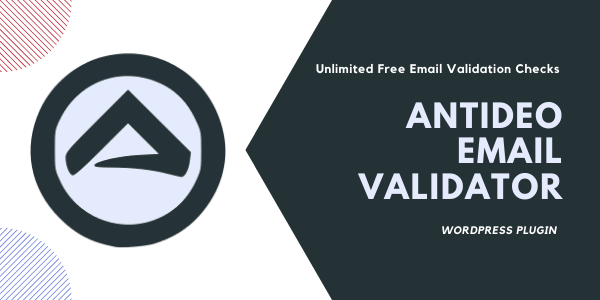 If your contact forms are being bombarded with disposable emails, free emails, invalid emails etc then Antideo's email validation plugin for WordPress can help you cut down on such fake inquiries. The email checker plugin works in real time with a majority of the popular form plugins like Contact Form 7, Ninja Forms, Gravity forms etc. out of the box. Antideo is suitable for any sized business as it allows unlimited email validations for free.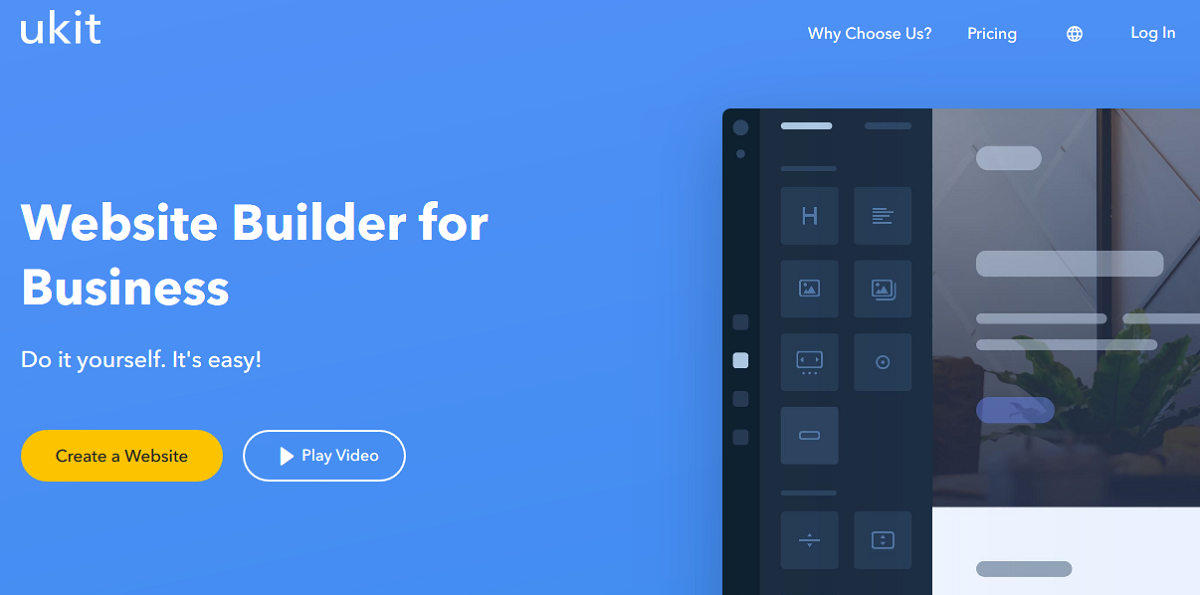 If you currently face the need to start a quality small business website, take your time to use uKit for this purpose. The website builder is one of the simplest and cost-effective web design tools you can find in the modern website development niche. It comes with a drag-and-drop editor, multiple responsive templates and high end design  customization tools that ensure smooth and effective website design process.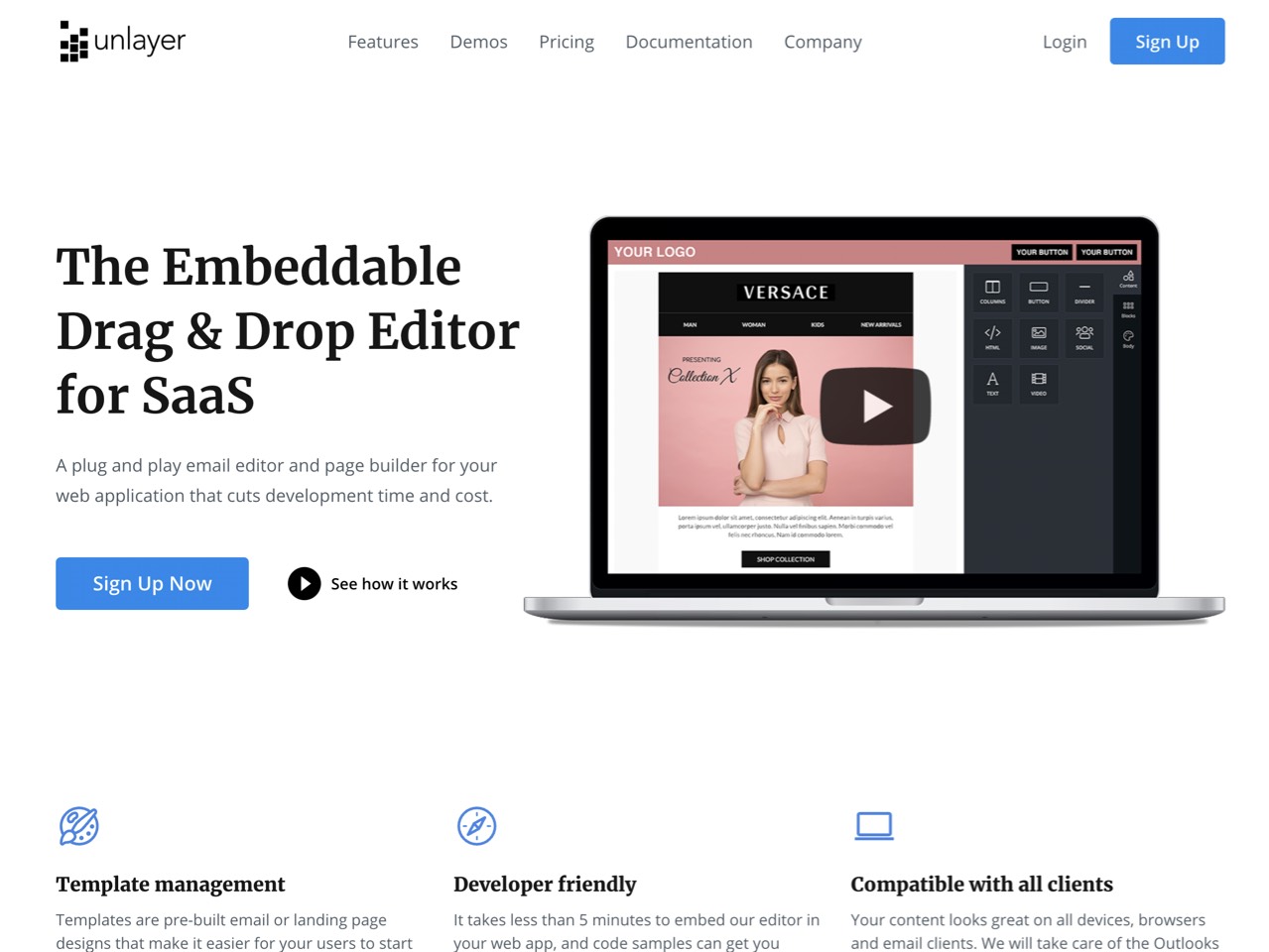 Schema Pro will automatically add schema markups to your website, in just a few minutes, being the best plugin in this niche.
Make your website stand out of the crowd and get more traffic from the existing content.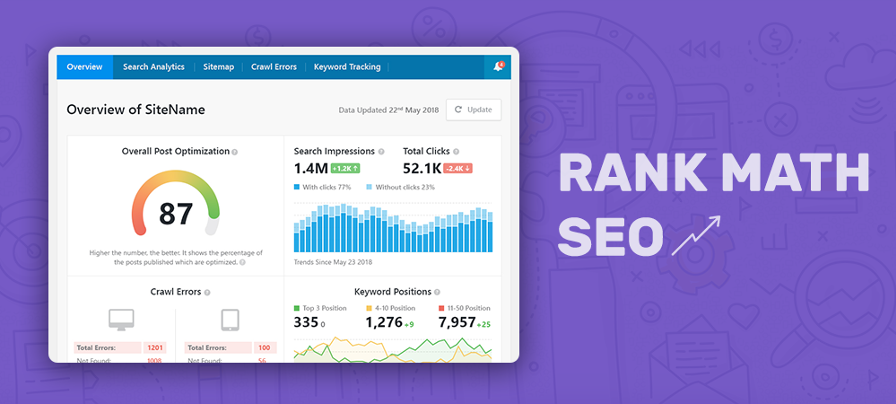 Your WordPress website needs a reliable and performing SEO plugin, right?
Use Rank Math, a free WordPress plugin that will get your website more traffic from the existing content. Yes, this is possible.
Install Rank Math and get more traffic.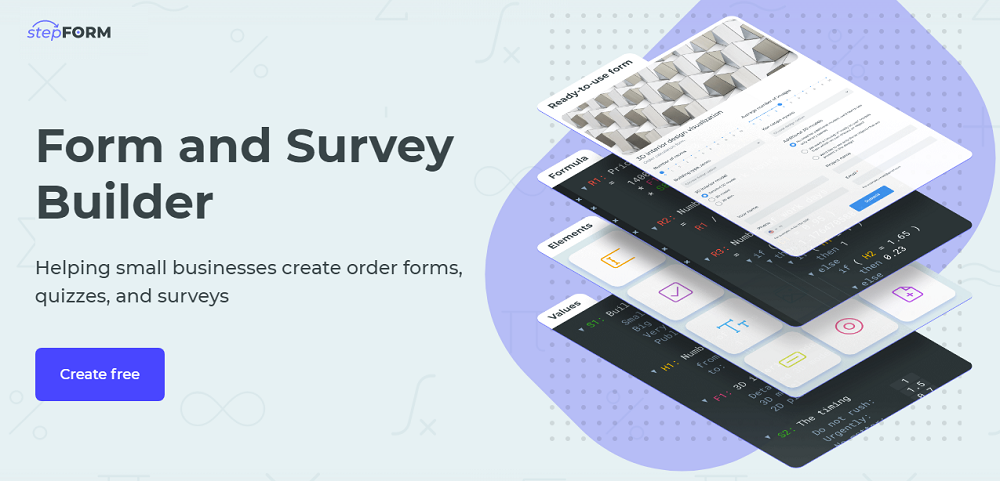 Each time you face the need to create a survey, a quiz or an online form for your personal/business WordPress website, stepFORM is a top solution to go for. The service does not require any coding proficiency to start projects with it. However, users, who are aware of coding basics, may use the knowledge to create up-to-date high end web forms. It is also possible to integrate extra services like PayPal, Webhooks, Google Analytics, Bitrix24, SendPulse etc. here.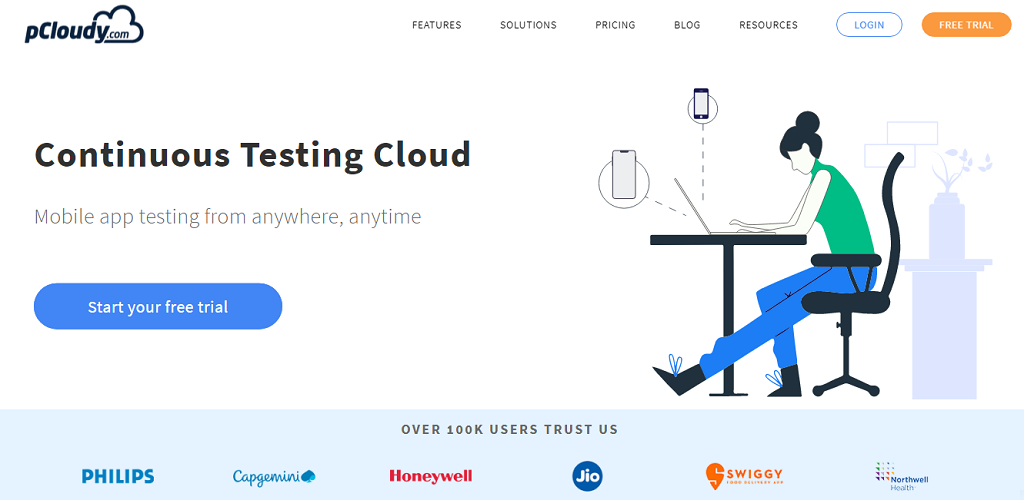 pCloudy is a feature-rich mobile app testing platform that lets you do all kind of testing, from any place, and from anywhere.
Start a free trial and see how it works.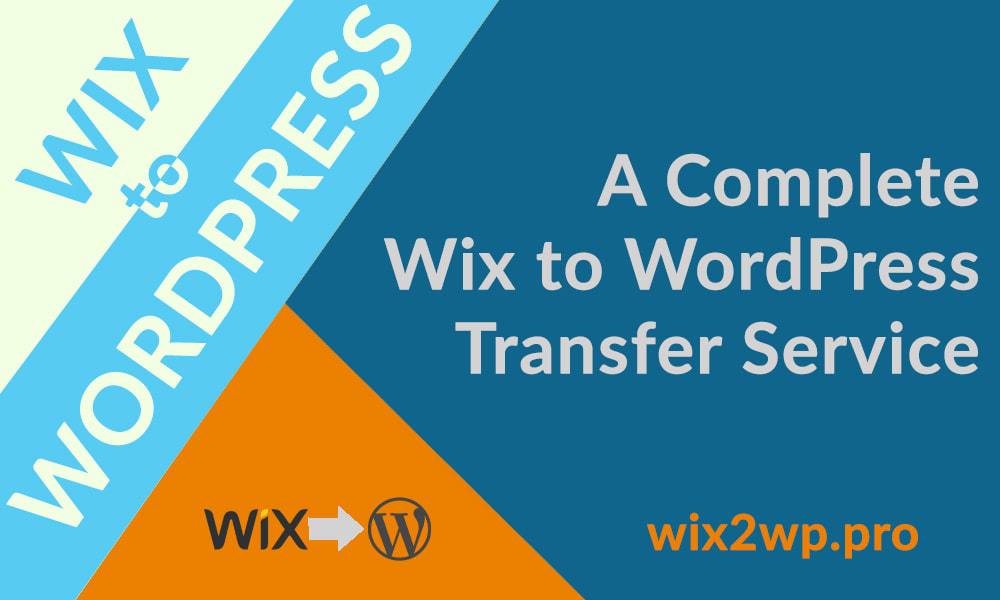 Wix to WordPress migration is frequently a challenge for users, who lack niche expertise. This is where Wix2WP.Pro team support will be of great help. The service offers an all-in-one approach to the process of website transfer, providing high end integrated functionality. No coding or tech proficiency is required to complete the task as the team experts will handle it for you.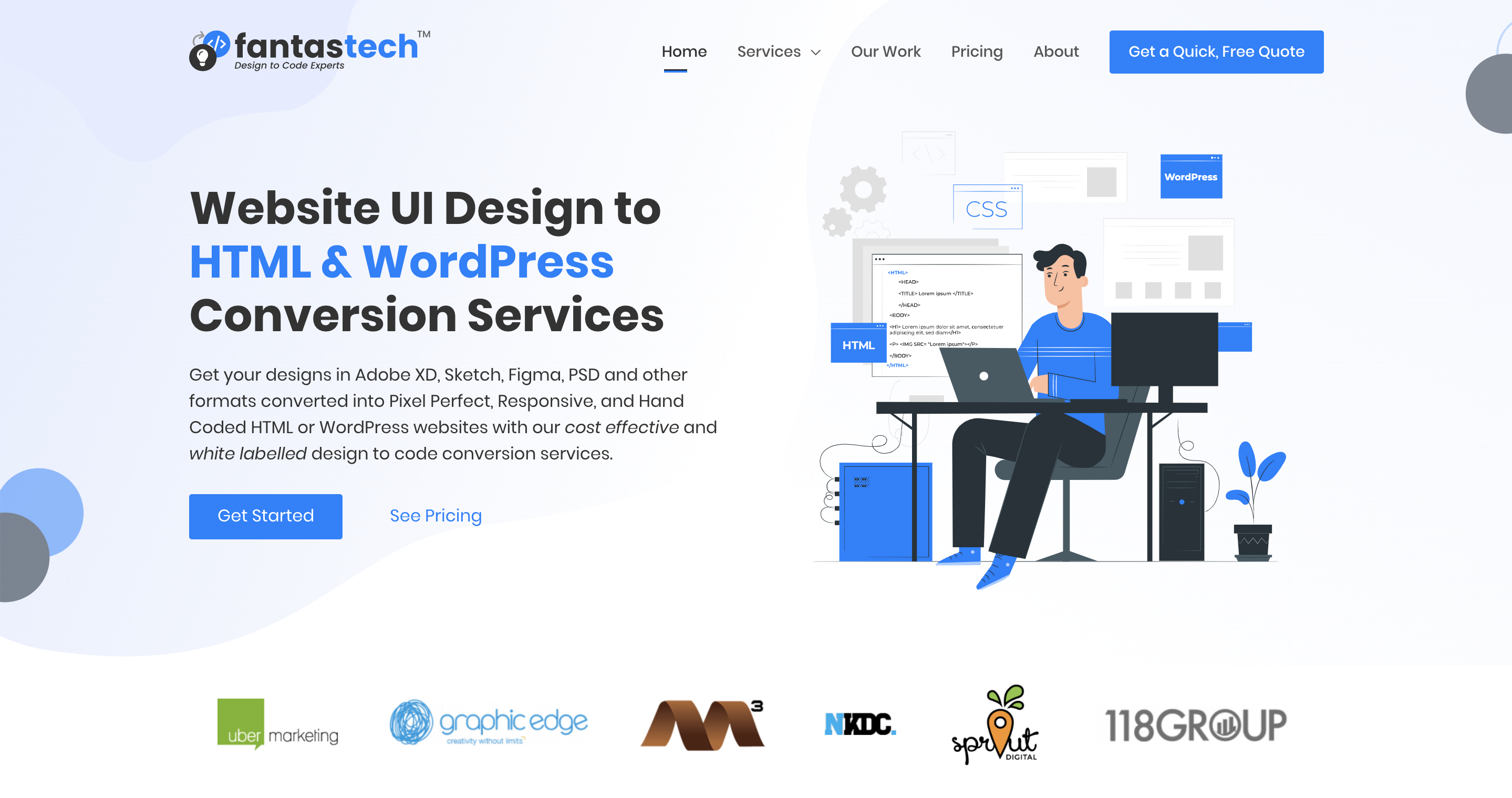 Fantastech was launched 8 years ago and since then they do a high-quality work in converting any design to WordPress. They are experts in this industry and they do the work quick and for affordable prices.
Design your website in whatever software you want and let Fantastech convert it to WordPress.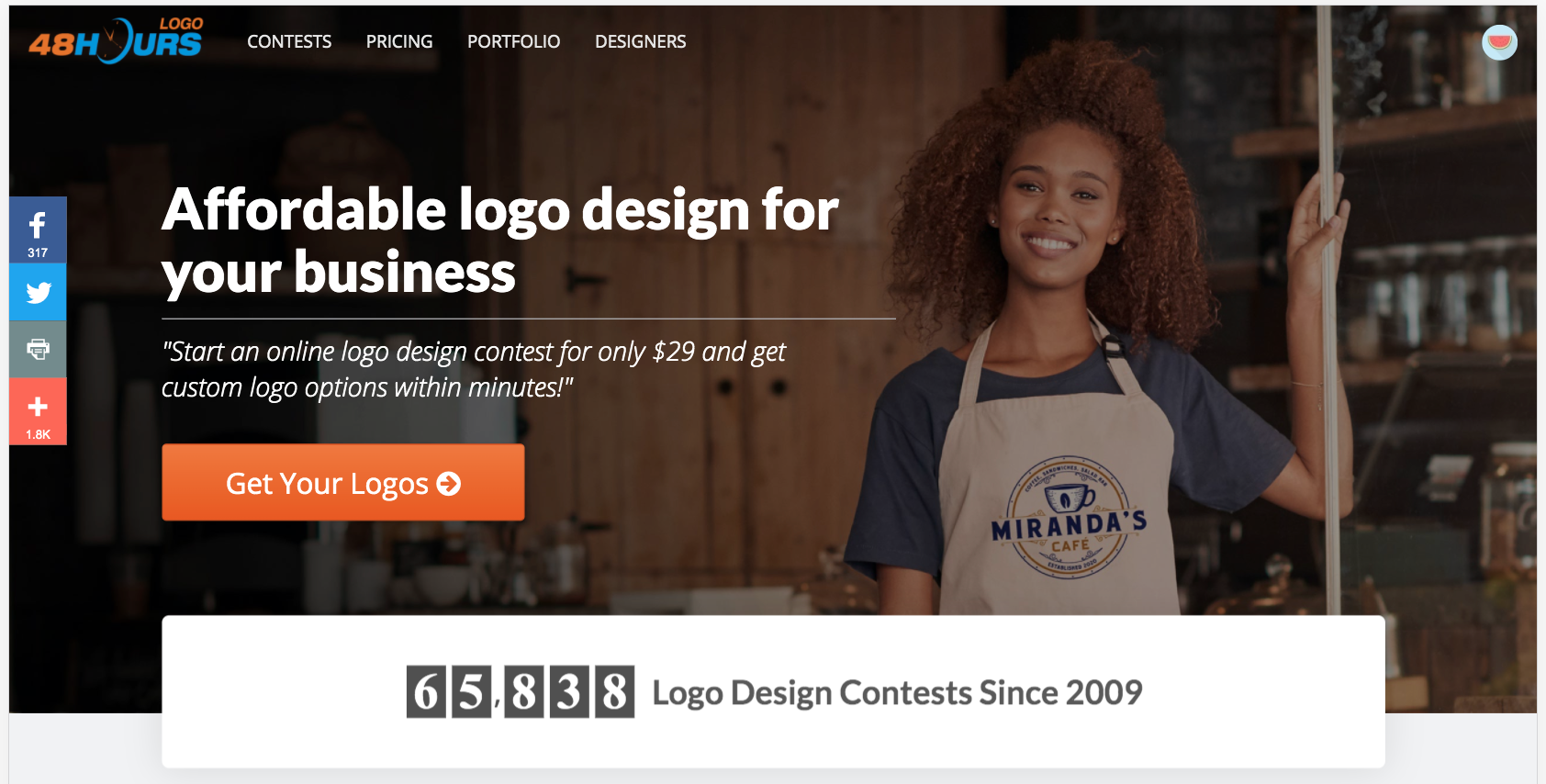 For $29, 48HoursLogo will help you launch your own logo design content in which real designers will compete for your prize of $99. The prize is offered only if you get a gorgeous logo that you like.
Try the service, you will be impressed with the results.
Whether you're looking for a football news or sports online store template, FC United is a multipurpose sports template to create every kind of website you need. FC United theme features 10 Homepages and an amazing collection of ready-made blocks and widgets to help you quickly create any sort of a sports website. This theme has a highly professional, engaging, and optimized-for-conversion frontend. At the same time, FC United football theme is easy-to-customize. No matter whether you're a newbie or seasoned web designer, you'll be editing and creating content on the go with Elementor Builder and 50+ ready-made blocks.
Jacqueline template is one of the best 2020 WordPress themes for massage services, spa, hair, nail and other beauty salons, wellness centers, resorts, and retreats. This modern template offers you professional, authentic, and atmospheric design that tunes every website guest to the positive vibe of relaxation and healing. Moreover, Jacqueline features well-thought pre-built pages and custom content types to present your services and team in the best light. You can easily create a SEO-optimized Blog with 12+ ready-made layouts and styles. What's more, This template automates time slot booking with Bookly plugin, making it even simpler to schedule an appointment with you online.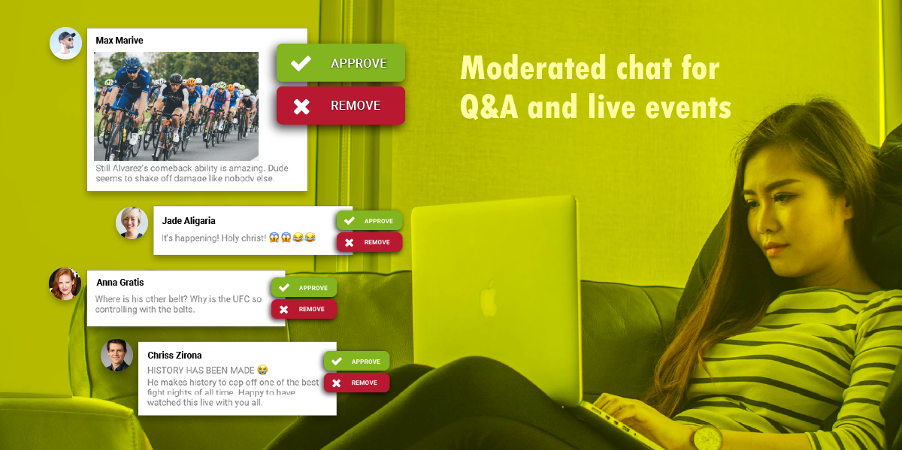 RumbleTalk will add a moderated chat for Q&A and live events on your website, making website visitors engagement simple and quick.
Start with the free plan and upgrade it when needed.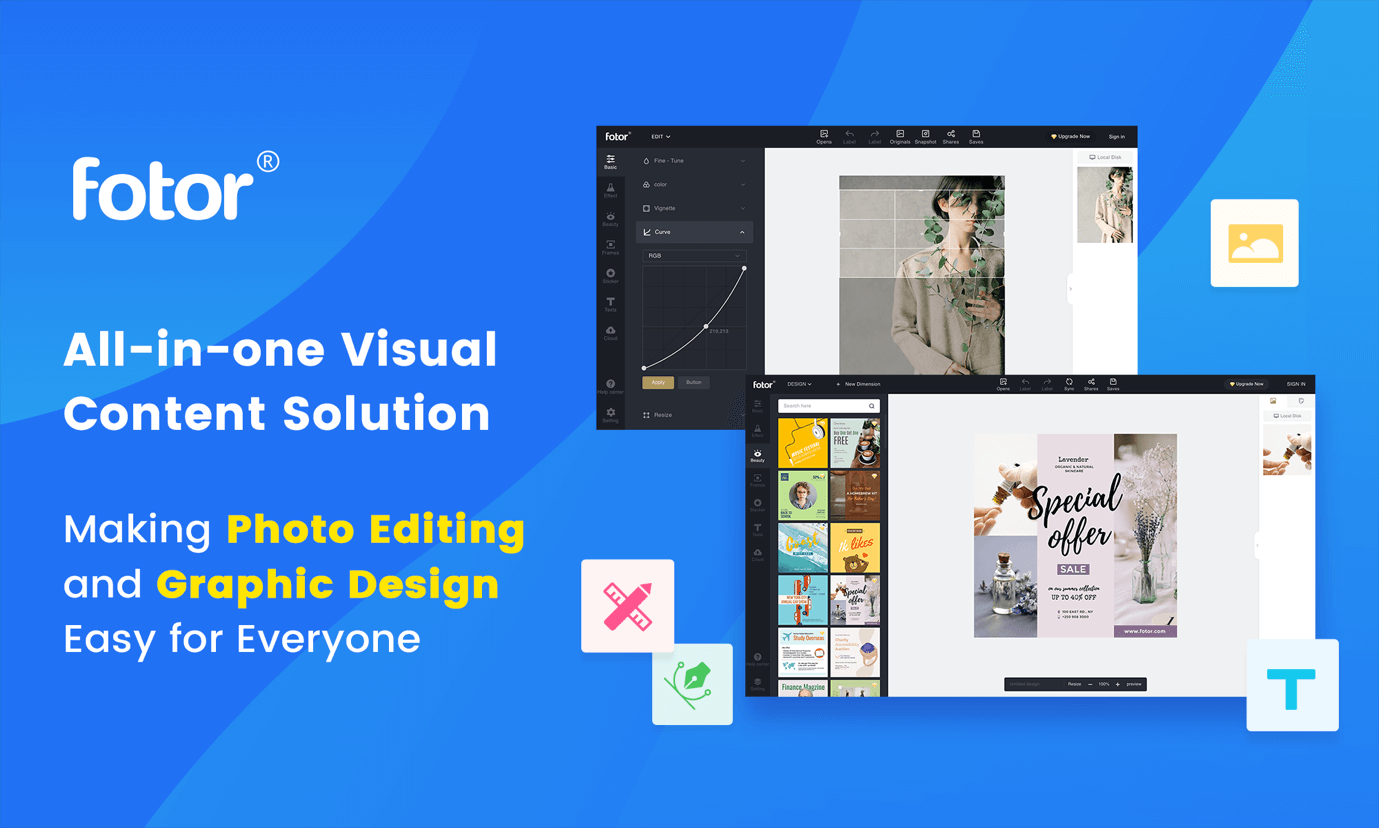 Fotor is all-in-one visual content solution that is filled with tons of gorgeous templates and elements, and the editor is super simple to use. They managed also to create also some awesome Facebook post templates that you can use right away in your projects.
Join the tens of thousands of happy Fotor users.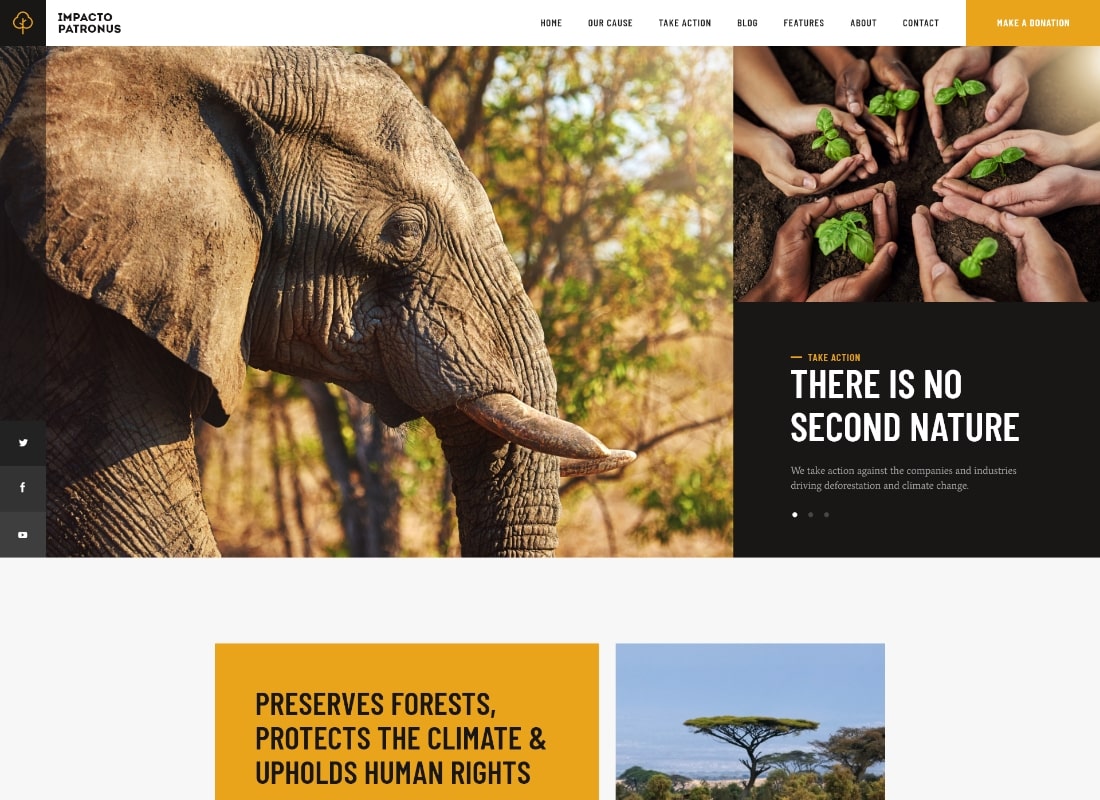 Impacto Patronus WordPress theme is a perfect choice for social activism-related topics. The responsive layout of the theme is optimized to run smoothly on all types of screens and devices. This is a multi-concept WordPress solution that you may adjust to fit such topics as human rights, charity, volunteers, politics, democracy, government, fundraising, environment, social movement, voter's petitions, social justice, etc. The fully editable theme's structure is easy to modify by means of the Elementor page builder. The latter delivers intuitive drag-and-drop theme's modification opportunities. The Impacto Patronius theme is quick and easy to install. It provides a selection of shortcodes, widgets, fonts, custom page templates, ready-made  homepage demos, and other options that let you launch your website as soon as possible. It's compatible with all the major WordPress plugins, including Slider Revolution, Essential Grid, Contact Form 7, MailChimp for WP, and many others.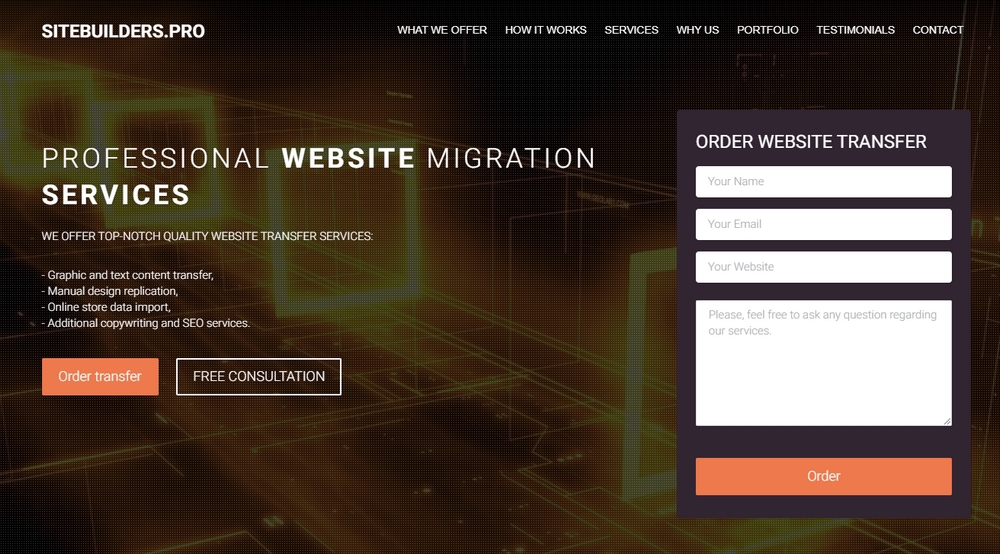 When it comes to professional website migration, the choice of the best tool proves to be really important and this is where SiteBuilders.Pro is of great help. This is the all-in-one migration platform, which helps you switch from/to WordPress with no effort and skills invested. Having been around for over 5 years, the platform has won user popularity and recognition. They have managed to successfully transfer dozens of projects that differ in complexity, functionality and niche specialization.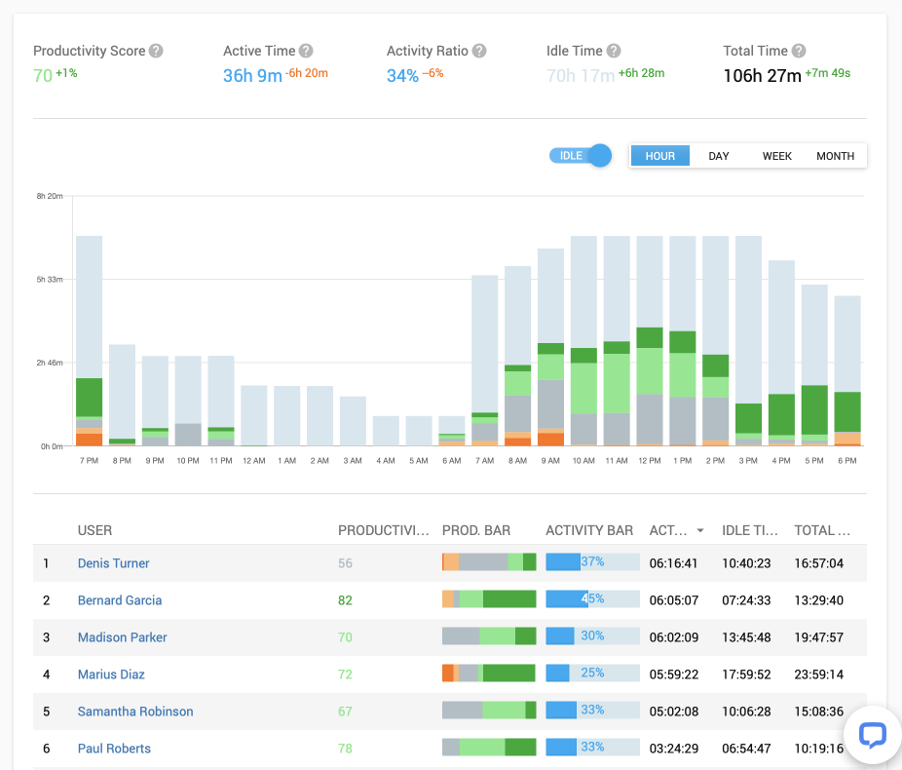 Controlio is a PC monitoring software that will heavily improve security and productivity in your company. The platform is feature rich, quick, simple to use and understand, and it is non-invasive.
Start a free trial and see how it works.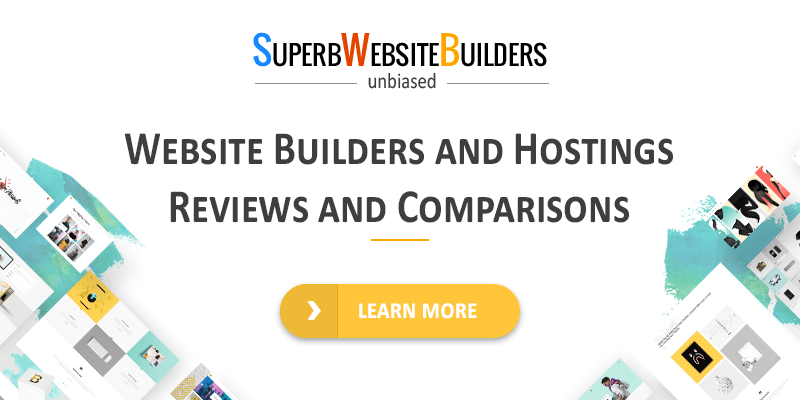 If you are currently looking for a quality, professional and feature-laden web design platform, SuperbWebsiteBuilders.com is a top notch destination to browse. The resource abounds in truly unbiased reviews and comparisons of popular website builders and hosting providers that can help you start a feature-laden project with no coding required. The platform is regularly updated with new niche-related content to meet growing demand of users.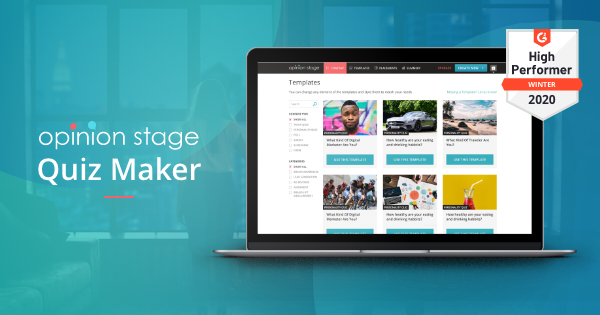 Facebook quizzes drive tons of traffic and are super engaging. Have you tried them?
Use Opinion Stage maker to create your first Facebook quizzes, you will be impressed how easy it is.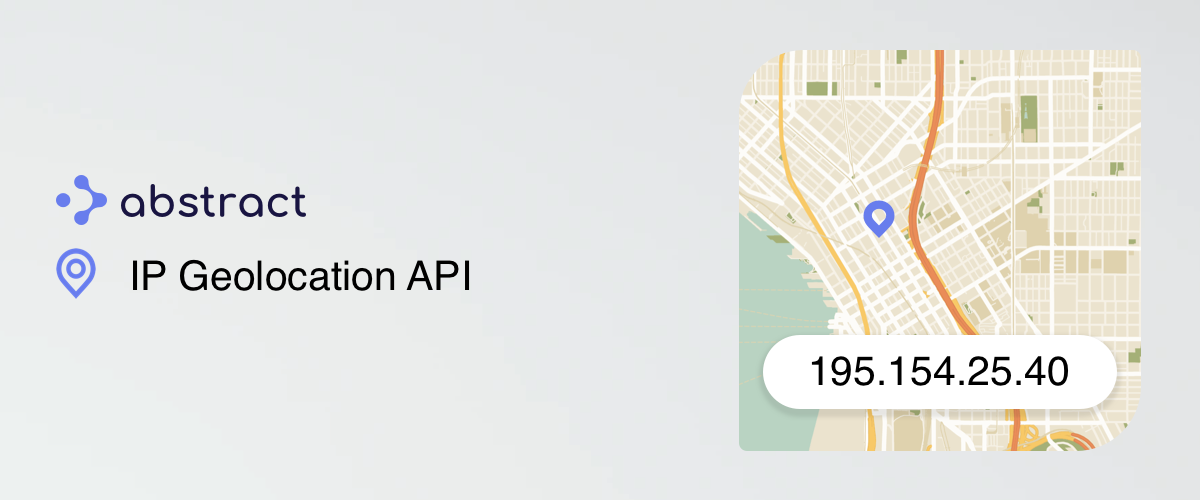 With over 10,000 developers that use Abstract, and companies like Google, Nokia, Accenture, and other giants, this is the most popular IP Geolocation API that you can use in 2020.
Get your free API key right now.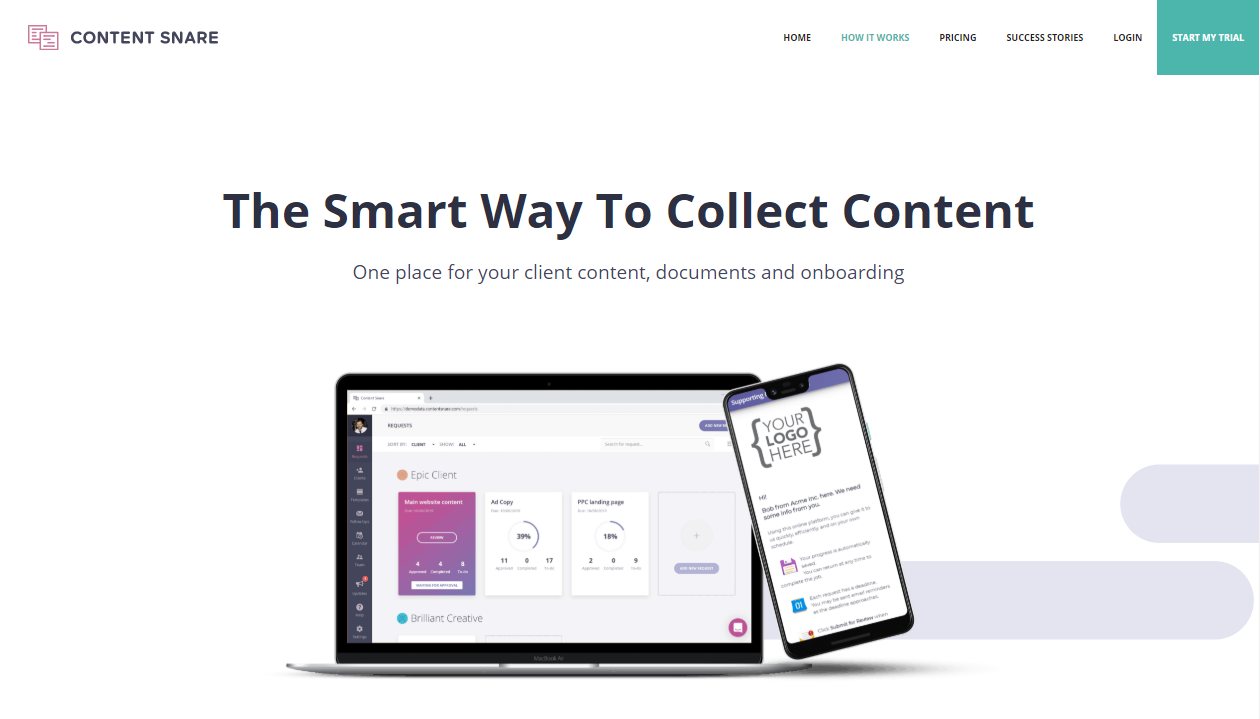 Content Snare is the smartest way to automatically collect content from your customers and partners. It is a great fit for web designers, developers, marketers, and agencies.
Let the software collect content in your place so you can focus on other things.
Start a free trial with Content Snare.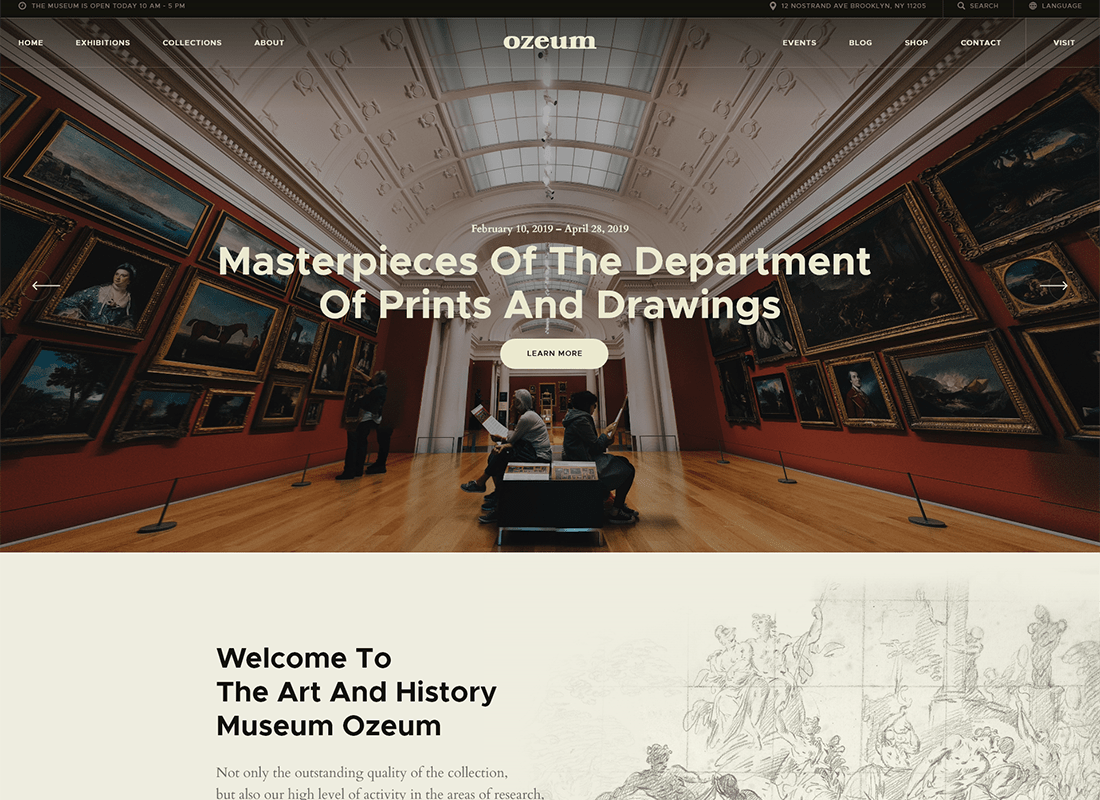 Ozeum is a beautiful, art-centered WordPress theme for museum websites, art exhibitions, expo centers, art blogs, and even online art stores. Fully responsive, Retina ready and optimized for swift performance on all devices and search engines, Ozeum will always look and perform flawlessly. With the powerful Events Calendar plugin, you're able to keep your audience informed about all of your upcoming exhibitions and a fully-fledged WooCommerce store is perfect for selling your art online without hassle. Showcase the most interesting of your content right on your homepage with the help of the mobile-friendly Revolution Slider and make use of Essential Grid's galleries to display your works of art in a way that will encourage users to come to visit in person.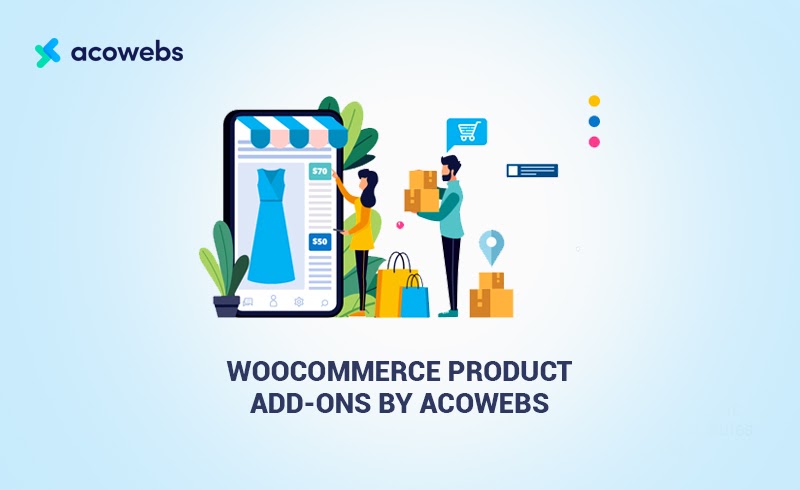 One important challenge WooCommerce faces is customizing the ecommerce store according to the product type and this can be overcome with this cool little plugin called Woocommerce Custom fields plugin by Acowebs. Basically this plugin helps website owners to create custom form fields in the Woocommerce product page. The pro version of this plugin comes with many advanced features like adding Custom Price Fields, applying Custom Price Formula etc and also applying Conditional Logic based on 18 types of parameters.
Conclusions
Some of these solutions might be new for you, but all of them are highly popular in the WordPress world.
Did you heard about Goodie? This is a super web development service that will help you with your WordPress projects and even more. The service is guaranteed by the famous Xfive team, a company with huge experience in this niche.