Impact Of Web Design On Content Marketing
A lovely web design is always pretty engaging. A company has to take care of the fact that the first impression created in the minds of its customers is always positive. And the primary things that form an impression is the design and layout of the website – it includes color schemes and even the kind of fonts that are used, plus the themes and pictures that are put in the website.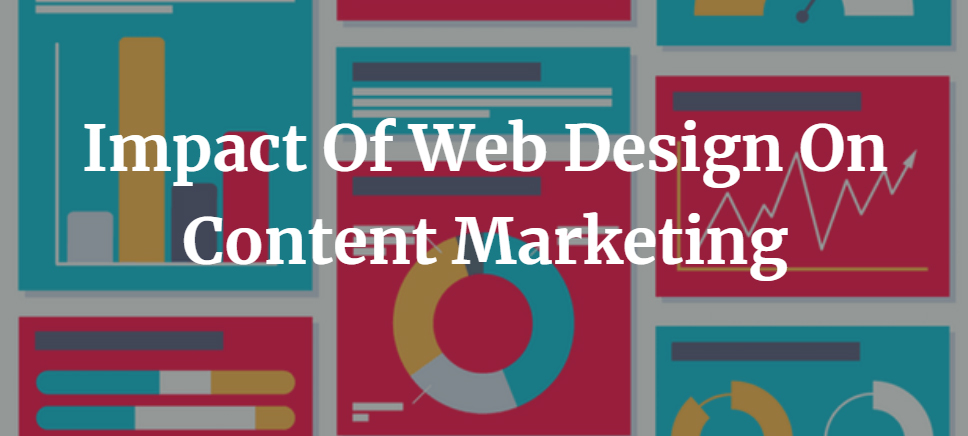 But another very crucial aspect of a website that plays a considerable role in digital experience is – content.
Poor web design can make your customers leave the website in no time; they won't even care to go through the content if the overall appeal of the website isn't that good. So no matter how great the content is, if your website looks appealing, it will automatically cause visitors to stay there. And to strike the right notes for content marketing, SEO agency experts say that it is very important to go to the right web design agency that understands these nuances well.
So how does web design create influence content marketing? Let us find out.
Easy navigability – A website having too much information and content should be easily accessible. Allow your target audience to find the relevant content easily. Too many pages consisting of irrelevant information coming in the way might annoy your users. You should design your website in a manner that allows your users to navigate through the information that they need swiftly. So the first and foremost criterion is your navigation setup must be very to the point or straightforward having a drop-down menu bar and this, of course, depends upon the web design.
Credibility – Your content, pictures and the overall appearance of the website must look credible enough to draw the attention of the audience. Make your website look professional and chic. As stated earlier, no matter how great the content is the design creates the first impression so you have to make your website not only user-friendly but also impressive outwardly. The site must always be kept updated and it should gain the confidence of your audience only then will they invest their time on your website.
Readability – The content must be readable remember you have your target audience is the entire world so make your information easy to comprehend and free of jargon. People tend to avoid articles or information that is verbose. Using too many fonts and colors might make your content look crowded and people might not find it appealing plus you can't ignore the professional factor also.
Visuals – People learn better when they visualize a graphical or pictorial presentation or a video can have a better impact on people's mind so try to incorporate relevant pictures and videos to promote your content in the website. Visual content is preferred by everyone. For example, look at the pretty videos that show quick-cooking along with ingredients and steps to cook a dish.