ONE by TemplateMonster – All That a Web Designer Needs 
Everyone who is somehow related to web design and development will appreciate getting access to the ultimate collection of web design tools gathered together in a single place. Thanks to the release of such a service as ONE by TemplateMonster, you do not need to invest hundreds to thousands of dollars to purchase high-quality web designs for your personal or commercial projects. ONE is an all-in-one collection of web themes, plugins, extensions, graphics, audio & video assets that will come in handy to you as you work on your new web design. Subscribing to ONE, you get unlimited access to a growing collection of premium-quality web design products submitted by the top-performing authors in the TemplateMonster marketplace.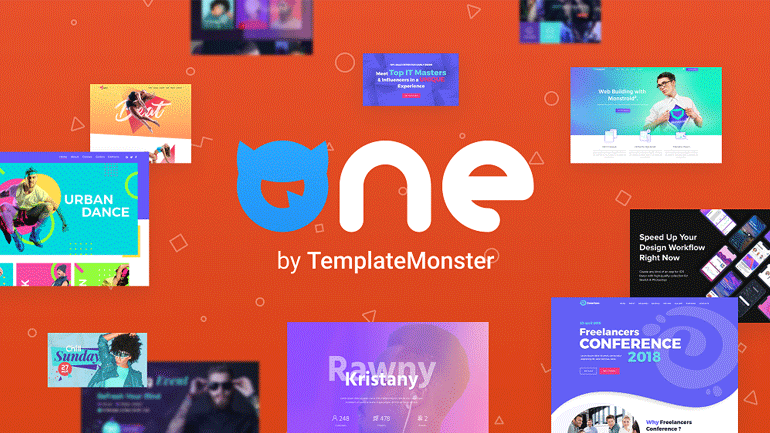 So, what makes the service so unique, and why is it worth your attention? Let's find out. 
Welcome ONE by TemplateMonster
ONE is the ultimate choice for freelancers, web designers, web developers, online marketing specialists, and everyone else who is involved in creating web projects for themselves or clients. To the biggest degree, the service will appeal to webmasters who do dozens of projects monthly and look for a convenient and affordable place to access everything they need without breaking the bank.
ONE by TemplateMonster features a continually growing collection of premium-quality web design themes, plugins, and graphic design elements. Choosing ONE, you can download as many web design assets as you need and use them on an unlimited number of domains. Subscribing to the service, you will watch the collection of web design assets grow weekly. ONE offers a yearly subscription plan, which lets you use web design products matching all topics and purposes imaginable. 
All That You Need for Your Web Design Toolbox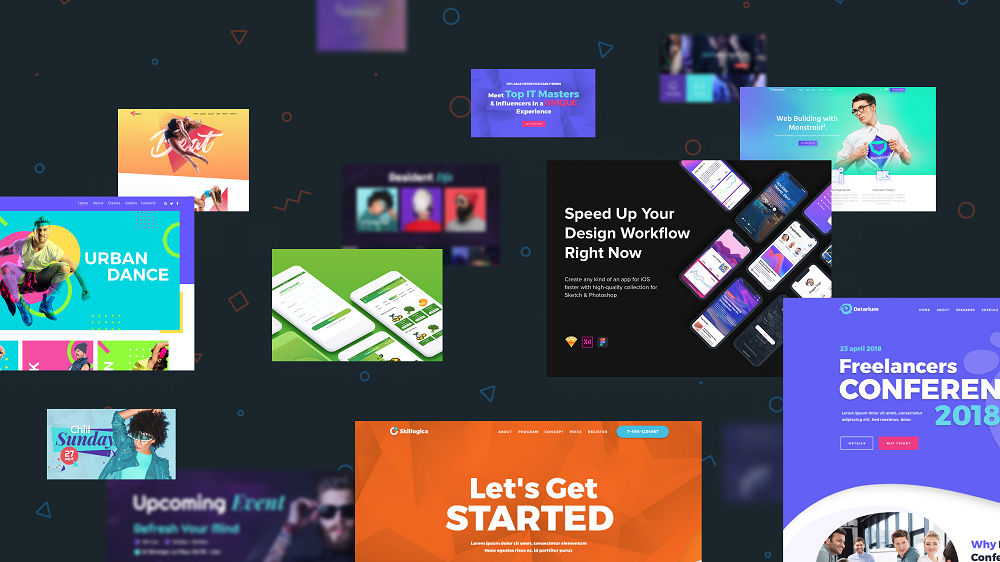 ONE is a collection of best-selling web design assets available in the TemplateMonster digital marketplace and absolutely new releases that authors upload to the collection. Suppose you take a look at the web design assets included in the service. In that case, you will be pleased to come across such best-sellers as Monstroid2 WordPress theme, WooStroid2 WooCommerce theme, Intense HTML theme, Eveprest PrestaShop theme, Multifly Shopify theme, Magetique Magento theme, and StoreFlex OpenCart theme, and many other popular TemplateMonster releases. 
In the collection of ONE web design assets, you will find products matching all topics and featuring full compatibility with all the major CMS and eCommerce types. ONE by TemplateMonster includes web themes for WordPress, Joomla, Shopify, Magento, etc. It also provides WordPress plugins and Elementor kits that are easy to modify in the drag-and-drop mode of the Elementor age builder. If you enjoy working with WordPress, you will enjoy a growing collection of 1400+ themes, most of which include drag-and-drop page builders out-of-the-box. 
If you work with eCommerce projects mainly, the continually growing collection of eCommerce themes will come in handy to you. ONE features web design assets compatible with the latest versions of WooCommerce, Magento, Shopify, VirtueMart, etc. Besides, ONE offers an impressive collection of graphics, including presentation templates and stock images that you can use in your designs without any restrictions. 
License & Pricing Plans
As we've already mentioned above, by choosing ONE by TemplateMonster, you get unlimited access to all web design assets that are added to the collection the moment toy pay for the service and all new items for as long as you have a valid subscription plan. All items are free to use on any personal and commercial project as often as you need. When it comes to the use of web themes, every ready-to-go solution can be used on as many domains as you wish. 
One of the best things about the service is that you will continue receiving updates for all web design assets you downloaded from ONE even after your subscription expires. There is no need to worry that any of your web design projects will suddenly stop working. It will be up and running for as long as you need it. 
Speaking about the pricing plans, ONE lets you choose from free and premium services. With the free-all-items plan, you will access all freebies features in the ONE collection. There are not too many free web design assets at the moment. However, the collection will grow bigger shortly, when more authors contribute their freebies to ONE. At the moment, there are 150+ free products added to such categories as graphics, WordPress and HTML themes, and audio assets.
More importantly, ONE includes three premium subscriptions. The cost and features vary depending on the plan you choose: 
Creative – worth $82/year – the ultimate choice for creative graphic designers working with graphic and design assets, presentation, audio and video files. 

All-in-one – $179/year – the best choice for web designers and web developers looking for high-quality web themes suited for multiple web platforms and CMS projects.

All-in-one lifetime – $599 – provides you with unlimited lifetime access to the growing collection of items included in the ONE.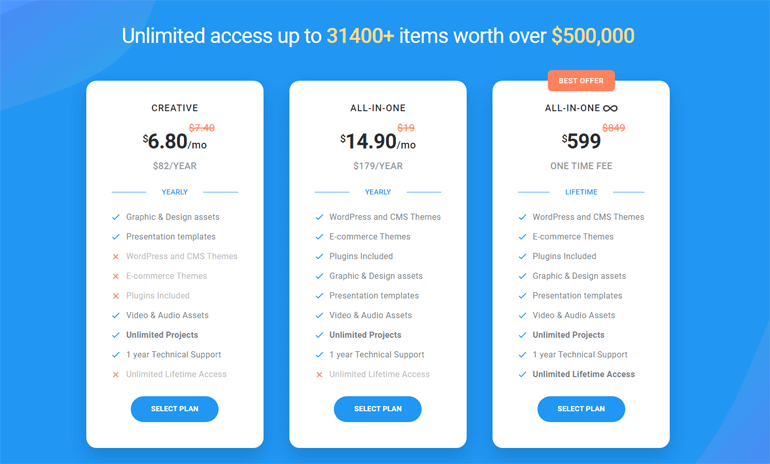 Major Benefits of the Service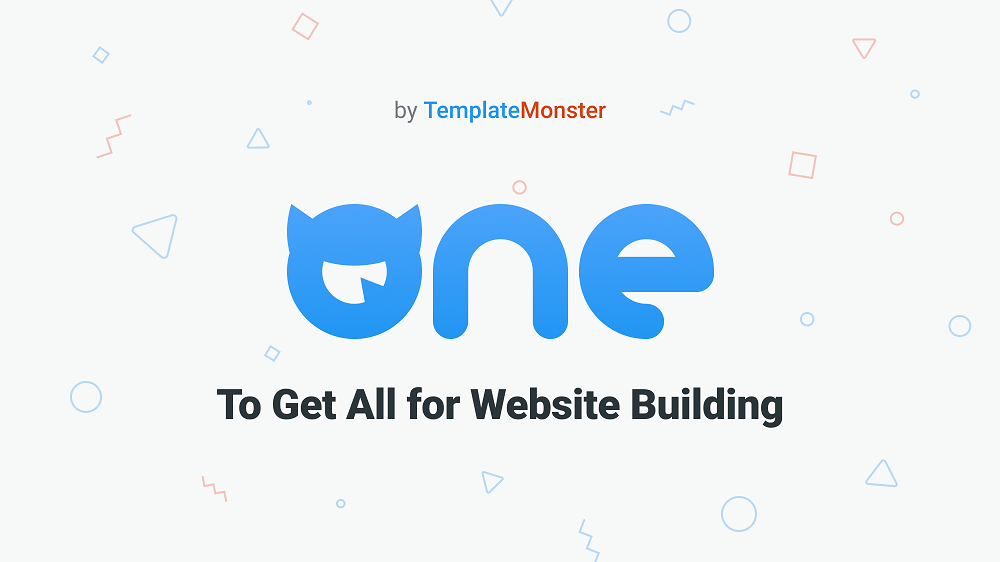 There are many reasons why ONE by TemplateMonster is the service you should try. Let's highlight the significant benefits: 
Frequent updates. All items from the collection include free regular updates. Authors contributing digital assets to the subscription service are due to keep their products updated for as long as they are available for download. 

An ever-growing collection of products. As we've mentioned above, the collection of web design assets featured in the ONE by TemplateMonster keeps on growing all the time. Dozens to hundreds of new products are added to the collection weekly. So, by paying for the subscription service once, you get unlimited access to all items that are already included in the service and those added in the future. 

24/7 professional support. All authors should provide professional technical support to their digital assets. You can communicate with the developers of the selected items directly in your profile, using a handy ticket system. 

Extra services. In addition to an impressive collection of web design assets, ONE lets you order professional assistance from a team of experts who will help you customize, optimize, and launch your project. The services are available for an extra fee, but they are definitely worth the investment. 

Cancel anytime. If you change your mind about the service after paying for the subscription and do not download anything within 14 days after the day of purchase, you can get your money back. 
Get More Rewards with ONE Affiliate Program 
Besides saving immense amounts of cash with the subscription service, you can also gain an extra income source. By joining the TemplateMonster Affiliate Program, you can earn a 30% share from the sales that your leads make, with every order placed by a returning user bringing you 10% revenue. You can use the service to get additional exposure to your works in the TemplateMonster digital marketplace. If you sell retail products there, you can earn as much as 95% of every sale. The marketplace lets you earn up to 65% author commission and 30% affiliate commission from the first unique sale that your referral link generates. 
Bottom Line
ONE by TemplateMonster is a must-have service for everyone working in the web design and online marketing niches. Whenever you need to add a unique vibe to your project, update it with new stunning graphics, or even launch a new website from scratch – ONE has all that you need in a single place. 
Subscribe to the service now to enjoy all rewards by yourself!