How to Improve Google Rankings with Facebook and Pinterest
Are you currently finding it challenging to get to the front page of Google with your content? You may have tried everything from long-tail keywords to creating content that is longer than 3000-words.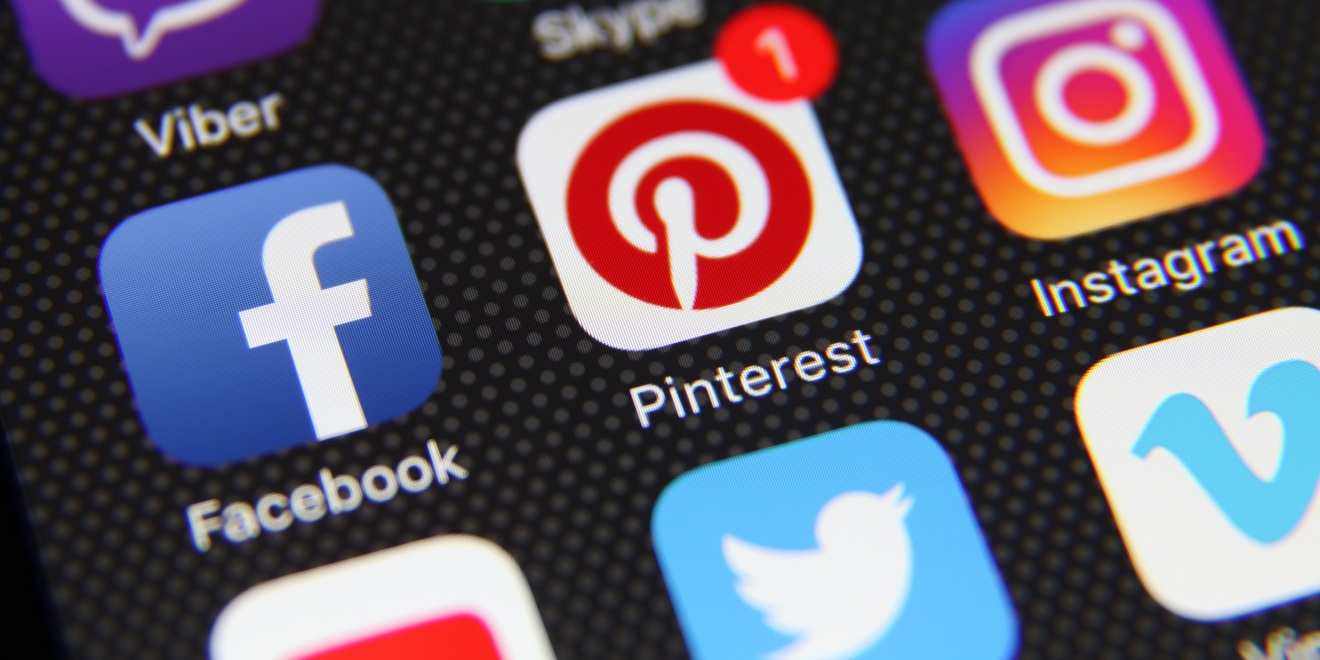 Or maybe you spent hours drafting a list of search terms using search engine tools like Moz or Ahrefs, but it did not yield the results you wanted. According to many top industry marketing sites, these are two of the most reliable (yet more expensive) SEO tools and solutions out there for site owners that want to make a difference in their search rankings.
Perhaps social media can help? The connection between social media and ranking on Google is related. And we're starting to see this time and again. Often when you search for a topic on Google, you may find yourself with a Facebook or Pinterest page at the top of search results.
What does this mean for you? It does mean that you should put additional focus on these platforms and seek to find opportunities to increase your reach on both social media sites.
Collectively, Facebook and Pinterest have more than 2 billion users on their platforms, and millions of users are logging in daily to find the best content from individuals, brands, organizations and influencers in their niche markets. With this in mind, it's important for you to not only understand what is working best when it comes to these social platforms, but also how to take advantage of the billions of impressions being served weekly.
With all of this in mind, today we are going to walk through some of the most basic and important steps one should take to improve your Google ranking using Facebook and Pinterest.
Build an online community
Social media, like Facebook and Pinterest, may indirectly affect your rankings on Google. The primary way it does this is through using your community. Google looks at a variety of factors when trying to rank your site.
One of those factors is authenticity and can be determined by your social media following. The aim is that Google wants to ensure that they are sending browsers to a trustworthy site.
You can quickly build up a following on Facebook by creating daily content, running ads, or starting a group to build a community around your niche. This works even better when planning out and scheduling content through FB ads.
Over the last few years, groups have seen significant engagement on social media. Groups also are a place for potential customers that will also visit your website and help increase your rank on google.
However, to think that just posting content to Facebook and Pinterest is enough to satisfy the needs of your audiences and the Google ranking gods… you would be wrong.
As more sites, brands and businesses continue to jump into the social media craze, it's now about how often you come out with content, but instead it's all about the quality. Take a look at these top performing FB posts to see what's working for brands of all sizes and how you can start replicating the process for your own social media marketing efforts. The better the understanding you have about the competition and what is working for them, the more likely you are to find success with your own content creation and marketing campaigns.
The same is true with Pinterest as well. It's not just about pinning as many content pieces as you can. Remember to focus on quality over quantity and use automation to scheduling and campaign management wherever possible. There are software solutions like Tailwind, which help you build a Tribe that collectively engages on each other's content to boost the platform's reach.
Treat your Pinterest account as a search engine.
It's not commonly known that Pinterest is a mighty search engine that can help you get your content in front of your ideal users. With millions of users accessing the site daily and searching for pretty much anything, it acts much in the same way that Google does, in that it is always collecting and learning from new data.
Pinterest offers you the opportunity to create a board where you will pin your content. These pieces of content or "pin" will contain a link to your blog post. This board can act in a similar way that landing pages work for businesses.
Therefore, your role would be to optimize your Pinterest posts and ensure that you include keywords in your post that link to your sharing content. After all, if someone is searching for home crafts and art supplies, you wouldn't want to have a section on computers or televisions appearing on that same page would you?
The Pinterest algorithm has changed over time, and they prefer authentic user behavior and will not allow keyword stuffing. The phrase "keyword stuffing" usually means that you put in the main keywords multiple times through the description to get your content to the top of the Pinterest search.
If you follow these tips, you will get more people from Pinterest visiting your site, and if your content is excellent, they will spend time browsing. This will show value to google as well. In the google analytics platform, you will notice that google measures the duration of time spent when users are on your site.
Use keywords to drive content creation
When researching content on social media like Facebook, make sure to look at the current popular keywords in your niche and cater to these keywords in your content.
It makes it much easier when Google is scouring the net for that type of content. It will then use a multitude of factors to show your Facebook page as a result.
One of the factors would be your site's authority. That is determined by your following on the platform and your recent engagement on Facebook posts. Most businesses look to running ads on their latest posts to bring in more engagement, and others may opt to get more followers through alternate means.
The reality is that you want your social media accounts like Facebook to signal that you are the authority on your topic and niche.
Share social posts that bring in backlinks
The world of social media has become quite connected, as people are using Facebook posts or Pinterest infographics in blog articles, ebooks, and even Slideshare presentations. Knowing this, you should always build eye-catching graphics that are informative enough to be added to ebooks and articles.
While Pinterest is often known for the massive amount of crafts, tutorials and do-it yourself guides available on the social platform, it also does really well in a wide range of niche markets. The big difference between posting something that works and something that doesn't is all about the delivery.
For example, if you had a report on the 10 latest changes in SEO and how to rank a site, this probably wouldn't work too well on Pinterest. However, if you were to turn it into a visual infographic, then it would probably perform at a much higher rate. Not only will it grab more attention and pins, it will also likely help with the overall branding of your site and business as well.
The general rule is that when creators use your content, they must credit you for it with a link, and this link would be your backlink. As you know, Google does look at backlinks as a way to determine your ranking. The higher the quality of backlinks, the higher they attribute it to your ranking.
Final Thoughts on Using Facebook and Pinterest for SEO
As Google continually evolves its algorithm in favor of the user experience, they make changes to how they rank your content. Previously, you would not see any results for social media on Google, and now you may be seeing results showing Facebook pages and Pinterest infographics.
Eventually, this link between social media and Google will become more extensive. Looking at the recent stats of Facebook and Pinterest's user base, it is growing extensively too. Therefore, use this knowledge to optimize your Facebook and Pinterest profiles for search.
Ensure that you craft your content on Pinterest and Facebook with care and diligence. Always be thinking about the impact of SEO. Think about the Google user experience, and keep creating content with this in mind.
In doing so, you will leverage the increased reach you will gain from Facebook and Pinterest. This will serve to improve your ranking on Google.
What are your thoughts? Do you think Social media can help increase your rankings on Google? Let us know in the comments below!