How to Leverage User Generated Content to Increase Site Traffic
Creating useful web content can require a significant investment of time if you're doing it yourself, or money if you're paying someone to develop the content for you. Whether you're allocating some of your budget towards content suppliers or taking a chunk out of your schedule to make it happen independently, amassing a large quantity of quality content usually isn't easy. User-generated content (UGC) campaigns are becoming an increasingly popular way to have a site loaded up with content without paying for it or typing away your days. In this brief guide, we'll look at several ways you can encourage users to post UGC on your site, and how it can be used to enhance search engine rankings, increase revenue, and improve virtually every other positive metric.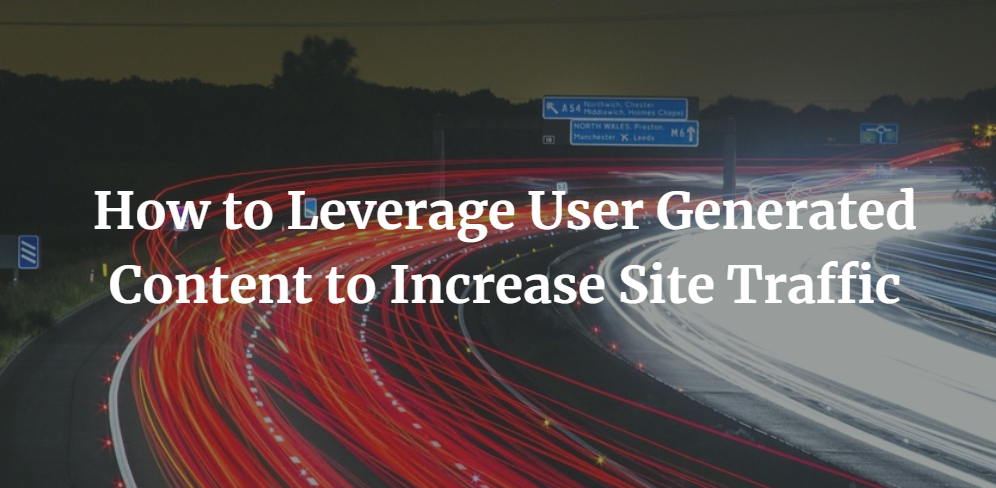 Study UGC Campaigns and Emulate their Success
User-generated content is nothing new, as forums and social networking sites are almost entirely based upon this concept. However, when you're operating a standard e-commerce site or informative blog, it can be a bit more difficult to find creative ways to attract content. Studying a list of the best UGC campaigns will give you the inspiration and ideas needed to start leveraging this proven method in your own endeavor.
Establish Your Site as an Authoritative Platform
People don't like to waste their time posting content on a site that barely receives any traffic. So, in a way, attracting UGC is largely about having a strong following and foundation to create the perception that your site is a platform worth posting on. This is sort of a catch-22 when you're trying to use UGC to generate traffic because you need a base level of engagement for this method to be viable. Take steps to position your site as an authority in its niche and you'll find your UGC campaign will provide much better results.
Incentivize Posting and Sharing
You may not be able to pay every user who posts on your site, but at least find a way to give them a reason to post. Forums have used this concept – letting users level up to new statuses in their profiles and obtaining trust points – for years. For example, you could reward frequent posters with exclusive content, access to secret areas of the site, moderator privileges, badges, and even rewards points that can eventually be put towards purchases, subscriptions, or services.
Open Up Your Blog to Guest Authors
In closing, another excellent way to get great content posted to your site regularly is by opening up your blog for guest posts. If your site has a decent amount search authority, people will line up to submit guest posts, with the only condition being that you have to let them include a mention of or link to their site. Of course, you don't want to start posting every submission that comes your way, so be sure to post clear requirements for guest authors to abide by for the sake of quality control.