5 Ways to Increase Lead Capture and Sales on Your Site
You likely already have a business or website on the internet today. However, are you seeing the results that you initially expected when you first started your business?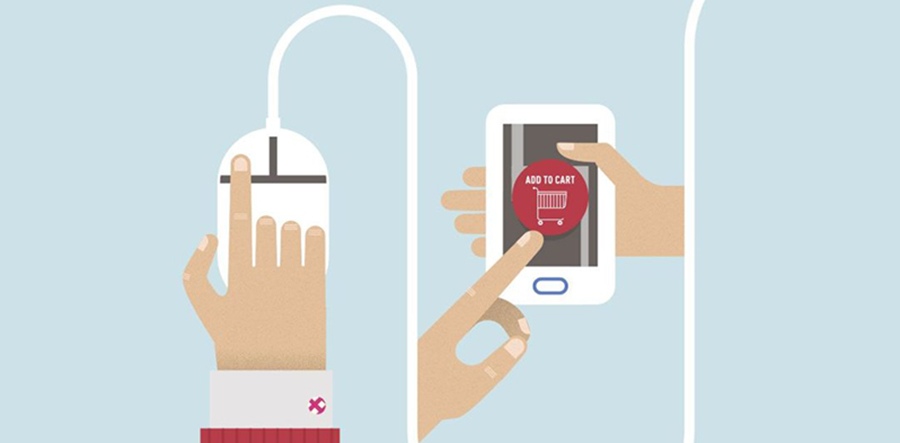 If not, you may be experiencing problems with your lead generation and sales funnel. One of the best ways to improve results for your online business or brand is to focus on your email list and marketing efforts. After all, direct contact is still one of the best ways to not only stay in contact with your audience, but also to provide them with the best services and support as well.
Today we are going to look at five different ways to effectively grow your email list while also engaging with your audience and providing them with value. All of these methods work extremely well and are helping to grow some of the largest websites and brands into what they are today.
Create a Logo and Brand Your Audience Trusts
If you were to look at any of the most successful businesses and brands in the world today, the one thing you would find in common with them all is a popular logo identity. A successful brand isn't just about the logo or identity it has, it's more about the way its audience and customers feel when they see it. A perfect example of this would be Starbucks or Nike. Their customers absolutely love the product and are even willing to pay more money for the quality and experience they are accustomed to.
This is something Srish Agrawal, of Logo Design Team, knows all too well, as he and his team of designers are continually working with numerous brands that want to recreate their brand image while also connecting with new audiences through the power of the internet.
When it comes to creating a successful logo and brand, Srish recommends the following:
Should reflect the personality and values of the brand
Keep your logo simple, but also unique at the same time
Make sure your logo has a meaning and relates to the brand
Create a versatility that will be seen and understood by all audiences
Go with a professionally designed logo and it will be a long term investment
When creating a logo for your online brand or business, it's important to make sure you have all of your information in place beforehand. This will allow a design team to create the best logo possible while also creating something original for your brand and how it provides value to an audience. Also, don't go with the first logo design you see. Be sure to give your audience or a select few customers the opportunity to provide their feedback, as you don't want to choose a logo that they might not necessarily like or relate with.
While you won't see an immediate boost in ROI and growth from a logo design, it is definitely something that can help the long term growth and appeal for any business.
Have a Blog with Content that Ranks Well in Google
With more businesses and brands focusing on content creation and Google to reach new audiences, this is something you should be doing as well. However, simply creating content won't be enough to beat out the competition and sites that have already been doing this for years. Google loves content, but more often than not, they will rank authority sites over generic and new content.
A better option would be to start a blog and create long-form content that not only relates with your audience, but also allows you to rank in the search results for long tail keywords. This will also help with promoting individual services or products on your site, as it can provide more detailed information and higher rankings in search when long tail keywords or phrases are being used.
This is something Zac Johnson, of Blogging.org, has been recommending to his audience for a while now. Not only has he been preaching about the best ways to create content through a blog, he's actually been able to accomplish this with several blogs and businesses of his own.
When writing about content creation and long tail keywords on his site, Zac has referenced the following methods and data points to follow.
Add New Content on a Consistent Schedule
– Publish one targeted article of blog post for each underperforming keyword of at least 400 words in length. For better results, stick with 1,200+ or more words per article.
Ensure Your Content is Accessible
– Users also prefer content that they can easily access. So make sure there is nothing turning away potential readers. For example, be sure your site can be accessed even when the users have a hidden IP.
Use a Variety of Long Tail Keywords
– Search engines love sites that target a diverse set of keywords. Fortunately, there are plenty of long tail keyword to choose from! There are many sources for long tail keywords, but the best are those that you mine from your own content. Don't just focus on your 'product name', also go for reviews, descriptions, pricing, coupons and much more.
Speak the Word and Build a Following
– Build a social media presence around your website or blog. Use Twitter, Facebook, Pinterest and YouTube. When creating new content for your site, try and share it with each of your social audiences as well.
With all of these tips in mind, we all know how easy it is to write or outsource content. If you want to rank in the search results and move past the competition, you're also going to have to effectively promote the content on your site as well. This is why it's important to create longer content instead of shorter content. This will allow you to focus on promoting less articles while also seeing better results.
Capture Emails on Your Site and Have a Sales Funnel in Place
Of the many different ways to attract an audience and convert them into a valuable lead or paying customer, email marketing still has to be one of the best. With content creation at the forefront for many businesses and social media allowing them to reach a massive audience on one platform, email marketing can be used to bring all of this together. The important thing is to get the email address from your audience so you will have a direct contact with them.
Tim Bourquin of After Offers,has been stressing the importance of email collection and marketing for several years now. Not only has he built up a massive list of his own, he's also created a service through After Offers, which allows brands to start building up their list through opt-in marketing on other sites.
Some of the most effective ways to get subscribers on to your mailing list is through subscription forms on your site and also using pop-up windows. Once you get a subscriber on your list, you also need to know the right ways to manage your subscribers and provide them with the most value. Tim recommends the following methods for accomplishing this.
Weed out the bad emails and keep a clean list.
Create forms for your website that increase customer engagement.
Include media such as podcasts and videos.
Put links to surveys in your email messages.
Include a strong CTA (both, in emails and on lead gen forms)
Focus on how you can help. Don't always go for the sale.
Get a third party email campaign expert team to help.
As you can imagine, email marketing and lead generation can be a whole business in itself. However, at the same time it's something that's pretty easy to implement and add into any existing business or website. It all starts with a subscription form and getting subscribers on your list. Focus on how you can provide value to your audience outside of regular visitors to your site. After all, it takes a lot for someone to give you their email address, so make sure what they are getting in return is worth it.
Whiteboard and Explainer Videos are Key
We all know that video is being consumed at an enormous rate. What some brands and businesses still neglect to acknowledge is that video is now being used more effectively than ever before not only for branding, but also to increase conversions and lead generation as well.
This is especially true when referring to whiteboard and explainer videos. With attention spans at a shorter period of time than ever before, visual content marketing and walkthrough videos might just be the answer to engaging with your audience and getting them to take action. This is why we are seeing more websites and brands using explainer videos on their main page versus long-form content.
Karsten Böhrs of mysimpleshow, has been helping brands with this type of video creation and marketing for a while now. Not only has their video creation platform made it easier for anyone to create whiteboard and explainer videos, it's also made the process of lead generation and creating custom content for an audience easier then more effective. Karsten went on to say the following when asked about the importance of online video and how to reach your desired audience.
"Of the many different ways to advertise online and connect with your audience, online video has to be one of the most effective methods out there. This is especially true when creating your own unique whiteboard and explainer videos. Not only is online video a preferred method for serving content, it's also one of the most engaging and higher converting methods as well. Whiteboard and explainer videos not only provide your audience with a detailed and visual walkthrough of what your service or brand represents, it also keeps them engaged and often sticking around until the end of your video. With this focus and time spent watching a video, it often proves they're interested and ready to take action on whatever it is you have to offer. If you are still on the fence about how effective whiteboard or explainer videos could be for your business, right now is the best time to get started."
While most brands know online video can be effective to increasing business, most of them don't have a video design team or simply know where to get started. The good news is that online video platforms are now not only more accessible, they are also much more cost-effective as well. Be sure to consider these options before giving up on the idea of video marketing.
Be Original and Grab the Interest of Your Audience
When it comes to grabbing the attention of your audience and keeping them on your site, it's all about making sure you have something of value to offer, and content they are actually interested in. Some perfect examples of this would be online recipes, tutorials, or basic information that you're already providing to your audience. Millions of people are searching for this kind of information on Google daily, but are used to finding the same content all the time in a regular boring text and informational context only. What's the fun in that?
A better approach to this would be (if you have the time and creativity) to actually approach your content creation and delivery in a new and different way from the competition. While the goal is to always provide your audience with the best value possible, it doesn't always need to be boring and basic. A perfect example of this can be seen at blogninja.com. While there are thousands of sites on the internet that walk you through the process of how to start a blog, this site actually does it in the style of how a ninja would earn different levels in their martial arts skills and eventually become a black belt. This is a fun and effective way to teach someone how to do something, while also being creative and fun in the process.
It's this type of creative content creation and marketing that makes some brands stand out more than others. It's also that personal experience that has made brands like Starbucks even better, just by simply writing your name on the coffee. The more creative and dedicated your brand is to your audience, the more likely it will continue to gain the trust of your users while also growing in size in the process.
Increase Your Revenue and Sales with Lead Generation
With more than a billion active websites on the internet today, creating a successful business or brand is no longer about simply creating content. Instead, it's all about engagement and gaining the trust of your audience and getting their email address or contact information. This is why more businesses and brands are now focusing on building up their email list and social following than ever before.
There is no telling when Google might rank your website higher or lower in the search results and you also have no control over how and where social platforms might display your updates. The one thing you can control is how you contact your audience when you have their e-mail address or a direct contact to them.
Be sure to implement these tips to see continued success and growth for your business online.
We would also recommend you to view the marketing WordPress themes in case you need to build a website for your marketing company from scratch.