The 10 Best Templates of 2016 for Your Website
Web page developers have a lot of decisions to make in their occupation. They have to choose their web hosting platform, templates to design from and often what niche to build and release. This list has been made to offer guidance in template selection. Here are the 10 best templates of 2016.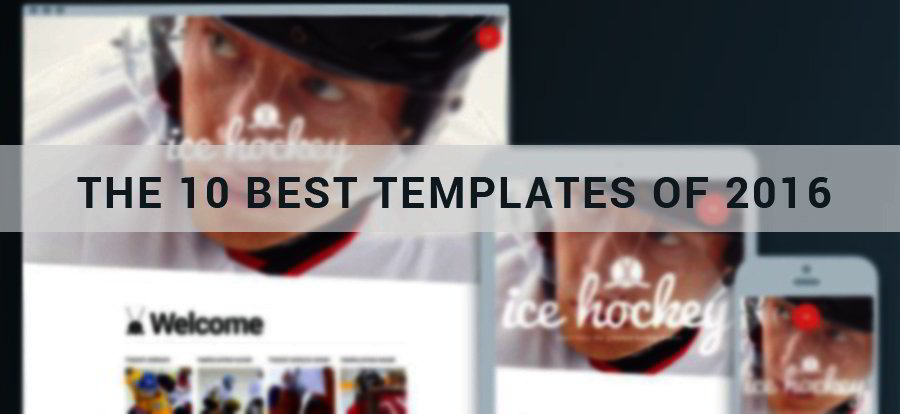 1. Metronic
Metronic is the top selling administration theme of all time. Twitter Bootstrap and AngularJS 1.3 frameworks are what powers this highly flexible theme. Metronic functions almost flawlessly on either web hosting platform, Linux or Windows. Any kind of web app is a fit for Metronic. Admin dashboards, SAAS, CRM, CMS, eCommerce backends and custom admin panels all benefit from it. The look is amazing, clean and sleek, and it also has a flat balanced design with an intuitive metro. All of these functions make any project look like a high-end professional job, but it is known for being user friendly. Although buying the best template for function is important, Metronic also makes the use a member of a fast growing community, which is special.
2. Canvas
Canvas is another impressive Bootstrap powered template. It is responsive, powerful, multi-purpose and multi-page. It is probably best appreciated for being a single-page HTML5, professional template. Users can build anything they want with this. The following is a long list of its most popular building uses:
• Corporate
• Christmas
• Blog Showcasing
• Medical
• Construction
• Magazine and much more
There is a plethora of possibilities, and there is a large list of special functions included with the purchase of the theme. Canvas also includes over 80 homepages and a package of over 650 HTML files. The package is monstrous and beyond useful for a standard $18 license.
3. Porto
Porto is the perfect representation for anyone looking for a business wordpress theme capable of providing the most modern, professional look. It works flawlessly for portfolio or business websites. It has an extensive list of browsers it shares compatibility with, so Porto makes anything built with it look striking on any device. Porto is designed to do liberal customizing, and the design is completely responsive. The layout possibilities seem endless, and there are an unlimited amount of color variations for creative designers. The last update on July 21, 2015 brought over 35 HTML pages created by Bootstrap 3. It is the top selling HTML template for a reason.
4. BeTheme
BeTheme is the Muffin Group's biggest and most comprehensive WordPress template ever. It might even be the biggest outside of the creators. A few key features have been selected to discuss because there are too many to try and cover. The admin panel personifies power, and it let's users easily customize the theme, so it can be ready in minutes if need be. Coding is purely optional due to the large selection of options. No BeTheme website will ever look the same thanks to its customization power. Finally, being SEO ready is a huge feature, and it allows a website made within a minutes ready to rank upon launch.
5. Elite Admin
This may be the most disputed selection on the list because of its youth. The creation date is July 17, 2016 and it was last updated July 31, 2016. It has as much to offer as other top contenders and more than other templates by far with performance to back it up. The creators really made sure they did it right the first time. It is a top, flat design admin service. The admin dash is fully responsive with Elite Admin. Like the other powerhouses on the list, it was built with Bootstrap framework, and it is loaded with CSS3 and HTML5. There is a vast array of applications, and there the quality is only outdone by potential.
6. Foundry
Foundry was created last year, and the creators have been dedicated to constantly updating it. The attention paid to the template by the designers is probably why it is one of the highest rated templates in 2016. It began with a modular framework and still has one, which allows creating unique site layouts easy. The Variant Page Builder is a huge selling point for an affordable template, and has been a big enough hit for Product Hunt to feature it. If all of these options and a flexible and new look are needed, then Foundry is the best template to choose.
7. Limitless
Limitless has really hit its stride in 2016, and it has become a go-to template for professional admin building. The Limitless foundation is Bootstrap, which is becoming a common theme among quality templates. This template is a flexible, powerful tool suited for any application. It has four layouts, and one of them is the main. There are over a 1000 HTML pages and components with varying options. The large number of extensions and plugins makes developing much easier too.
8. Pillar
Pillar is barely two months old, and it is already one of the best templates to select from for the 2016 year. The best label for the success would be powerful simplicity. There are a lot of options for HTML pages and 150 pieces of unique content data, but there are not thousands of this or that to overwhelm web developers. It is easy to make visually striking pages with beautiful markup capabilities, and it has plenty of other options to design the perfect site. Pillar is a template fitting for a buffet of site types, but it might be the easiest to use in relationship to its functions.
9. Remark
Remark is a young, Bootstrap fueled template. It has a well-deserved reputation for being powerful, flexible and highly responsive for an admin template. The largest point of interest is undoubtedly its responsiveness. The support department is quick to act, and the pages produced by Remark are beautiful and sleek.
10. Pages
Pages is a template geared towards web application and dash administration. Aside from being geared toward the dash, it stands alone in the top 10 list for UI framework. The creators have always sought to transcend the typical dashboard layout and create a complex yet simple framework, and they succeeded in their endeavor. Pages has had a legitimate impact on the average dashboard user. It more than deserves to be on this list.
All 10 of the templates have common themes. They are responsive, flexible and yield beautiful final products. These 10 have affordable licensing for their quality and commitment to improvement through frequent updates. Developers should have a little bit of an easier job after reviewing this.