How Your Online Business Can Succeed From Your Blog
Many bloggers don't have any idea of building a successful blog and they just start writing without taking this work on a professional basis. Further, it takes a lot of hard work in making your blog successful by updating it on a timely basis.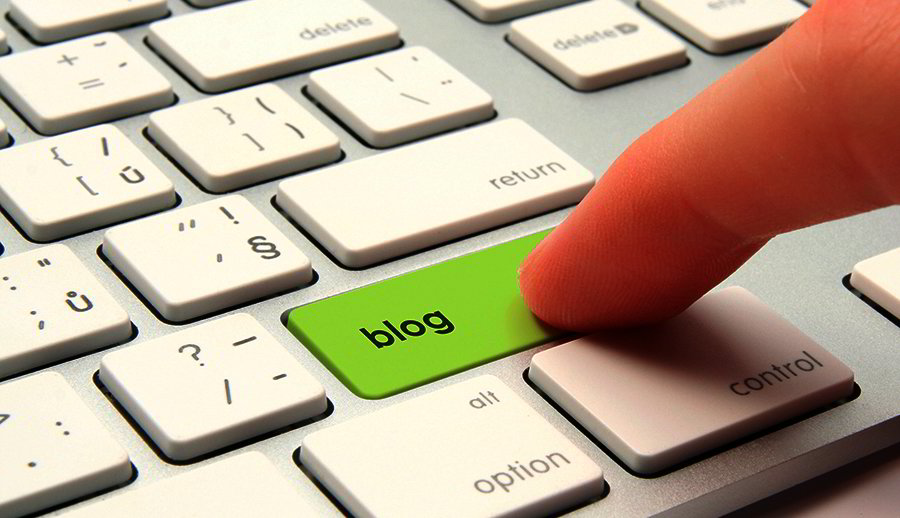 On the other hand, an online business is a business that can easily reach the rest of the world by the power of the internet. Further, it can also open various doors to a new field of marketing and promote your products at a very minimum cost. So, it is worth spending hours working on your articles and once you build a good relation with viewers, you will automatically start getting much traffic to your blog.
If you continue blogging for a long period of time, then you will not only gain more success for your blog,  but it will soon become a main source of income for you. Thus, you require focusing on your blog completely so as to gain success. 'How to create a blog' let's discuss how blogging helps an online business turn successful.
 1. Use a Professional Design
In order to make a first good impression on your readers, you have to select a professional design for your blog that will attract their attention. There are various designs easily available, but one of the best is divi. Further, make sure that you add a search bar, a list of recent posts, and archive page so that they can find your web posts easily.
2. Speed-Up Your Blog
It is very essential to optimize your blog for your web pages to load very quickly and easily. There are two factors which help in speeding your blog out of which one is your blog design and other is selecting a web host. Both of these should be fast enough to give you speedy responses and will help you in increasing more traffic for your blog.
3. Optimize Your Blog for Search Engines
You can use various SEO features for your WordPress blog such as installing a SEO WordPress plugin (like WordPress SEO/ All in One SEO Pack); use appealing permalinks; option to alter your web page into a hit; add a sitemap and many more. This will help you in managing heavy traffic approaching from various search engines.
4. Choose Selective Topics and Write Great Contents
You need to research well before writing and always select appealing topics that would be liked by more people and from which you can generate more money. You need to write the original high quality contents frequently, without any spelling mistakes or grammatical errors.
5. Publish articles on regular basis
Readers get accustomed to the frequency of publishing blogs by your side, so you should stick to a proper schedule for updating and publishing new content on a regular basis which will also make a good balance between you and your readers.
6. Expand on Social Media
Social media is also the biggest source of traffic and great business. You should leverage social media on your blogs by sharing your popular blogs on various social media sites like Facebook, Twitter, Google+, LinkedIn that makes it simple for your visitors to post your blogs further by using their profiles. You can also apply Social Networks Auto-Poster plugin to update your accounts automatically with your recent posts.
7. Engage with Your Readers
For becoming a successful blogger and developing your online business to a great extent, you have to get engaged with your readers actively while they comment on your blog. You can thus raise a loyal readership which spreads praises about your blog posts. Whichever products and services you promote, your readers will be more responsive towards them.
8. Market Your Blog
You have to opt various marketing strategies to publicize your blog and gain more traffic for that. For this you can make a strong network with other distinct bloggers; comment on related blogs and forums; be active on social media; and be competitive too.
9. Set your Goals and Work towards them
When you check statistics quite frequently, it can turn out to be counterproductive. It is also very important to evaluate your blogs on a regular basis. So, you should set a fixed target for yourself with the intention that you have something interesting to execute towards your readers. It is also essential to look at those areas of blogs where improvement is needed and further work towards conveying them to your audiences.
10. Monetize your Blogs
Before publishing, you need to plan on how to monetize your blog posts in an ultimate way. It will assist you in preparing your blogs towards a thorough business model you are expecting. Where affiliate products can be endorsed via your articles from the beginning of your blog's existence, many monetized strategies should be executed only just the once you have created a good readership. When sufficient readers are in hand, you will be in the right place for marketing your own products and services to them. You can also earn money through paid posts, sponsored reviews, premium contents, etc.
So, these are some of the ways by which a blog helps online businesses to become more successful. Choose some of them, which suits you best.
About the Author –
Kristin Wilston is a writer/marketer who loves to spend time with her friends in weekends. She works for 6S Digital Marketing Solutions, an online marketing agency deliver best-in-class online marketing services to SMEs and large business sector across the globe.