Ways To Increase Your Blog's Traffic
To grow your blog, you have to write and publish the content or posts consistently and then share them all over the web. There are ways to get massive traffic and that traffic is not just the random traffic but is the valuable traffic that can increase conversions and convert them into recurring traffic. Here are the ways how to increase the traffic on your blog: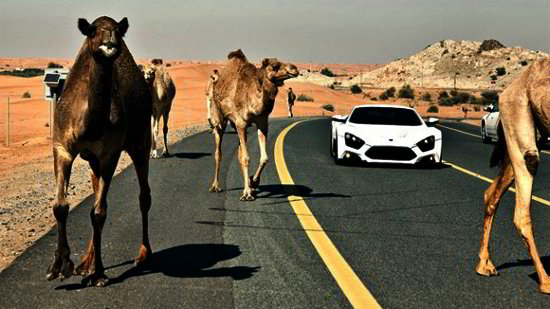 1. Write persuasive headlines: If your headline sounds tedious, then no one will be interested to read your content. An amazing headline can engage audience and increase number of clicks. Here are some of the tips to create a viral-headline:
• Make your headline useful: It should be beneficial to reader and should hit their motions. Your heading must tell the readers that what they will be getting out of it after reading the whole content or post. Guides and How to articles are always useful for users.
• Make it original: There are millions of blog posts existing on web which are churned out daily. You have to make your post unique and original. Search on Google that other bloggers have used the same headline, if yes then change it.
• Specify: Write headline in such a way that it becomes more informative and attractive. For instance, if you are writing about some internet marketing tips, then don't just give the heading like" internet marketing tips for small business" instead write it as "5 actionable SEO tactics to make your small business conspicuous" This is more formative and attractive.
2. Guest Posting: It is one of the easiest and the widely used way to get a sharp increase in traffic. You can proliferate your brand or your business to those who have not seen your work before. Besides this you procure links and references back to your website. The first and foremost step is to search the blogs related to your business. Find out there that in what types of posts the audiences are interested in and which kinds of posts get more comments and shares. After this build the relationship with the owner of the site. This you can do via social media. Contact them on Twitter or Facebook, leave the comments of high quality on their website. While pitching the request for the guest post, have a miraculously written article ready to be published and that article should never be shared before on any other site. It is essential to write a killer blog post, so as to make your guest posting effective. Here are some of the tips which would help you to create killer blog posts:
• Write a Good and unique headline
• Make use of simple words so that it can easily be understandable by audience.
• Include statistics or data in your post to show that you are an expert in your niche
• commence the conversation by raising questions to audience in your posts.
• Ensure that the links in your post point to the correct landing page.
3. Make your own infographics: People like infographics because they are attractive and loaded with the information in short, which makes it easier for them to remember and understand. The interest of people in infographics has grown a lot in past few years. These infographics are then shared by people on social media and hence if attractive and appealing, it spreads like a virus and hence becomes a viral content. Your infographics must be well designed and must give the important information to the audience.
4. Create Comprehensive guides: Long comprehensive posts like "the ultimate guide to guest blogging" etc generate massive traffic because they are very informative and that is why people share this contents on social networks. A compelling comprehensive post has the following characteristics:
• Detailed: If your guide provide hard hitting tips and every area is elaborated
• Visual elements: images and screen shots will break up the blocks of
• Instructive: How -to articles are great on internet and readers are also perfectly, then your post turns out to be great and people will come back to read it again. texts and make it attractive and encourage people to scroll through whole content. Include screen shots, whether the topic is basic or complex. interested in these types of content. So, include the instruction while writing the posts.
Summary: These methods can bring a spike in your traffic and hence helps in promoting your brand on the web.
Author Bio :- Sabrina is a Professional Content Writer and working with SEO RANK SMART, It is a India based Internet Marketing Company provide Link Building Services, Web Design Services, SMO Services, Web Development Services and Seo Services to its clients.