20 Inspiring Art & Photography Web Templates!
Logically, an online presentation of any art-related business is to be witty, unconventional and have smart, eye-catching design. Here is the set of 20 most remarkable web templates by TemplateMonster.com related to Art&Photography category.
These templates are sure to provide inspiration and freshness, evoke the flow of your creativity! Best fitting for photographers, art dealers, galleries and artist portfolios.
24487 by Mercury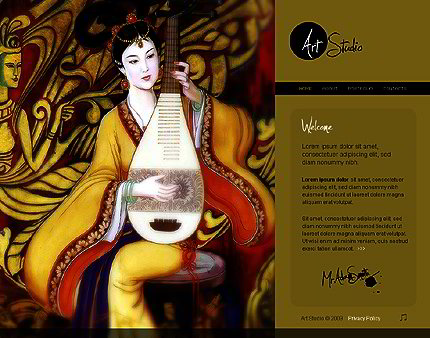 31247 by Delta

03524 by Nessy

30004 by Astra

24668 by Delta

19693 by Matrix
13944 by Delta
7185 by Delta
7120 by Matrix
6470 by Velvet
5546 by MariArti
3211 by MariArti
7257 by Delta
8876 by Cotton
15135 by Delta
15844 by Delta
17733 by Delta
23200 by Nessy
28980 by Matrix
31723 by Hugo
All the templates have been designed to draw attention to the works while making navigation absolutely hassle-free and intuitive. Hope, you enjoyed the pretty collection.
Also, in case you're seeking for premium templates to put up your very own website, take a look at a selection of landscape WordPress themes or find more at TemplateMonster.com!